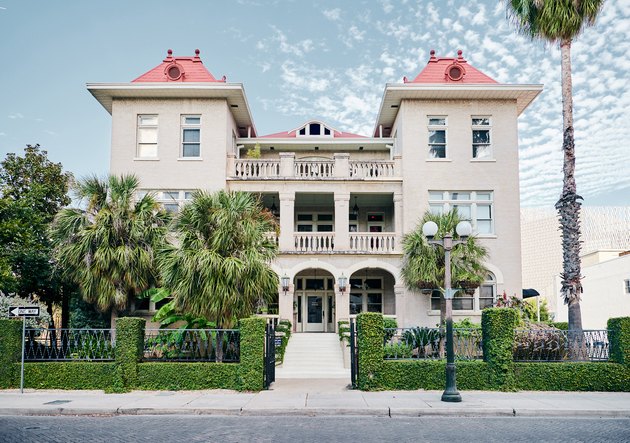 Although over 1,000 miles northwest of Havana, this San Antonio boutique hotel channels Cuba's capital in many ways. The building's Mediterranean Revival architecture — plus icy-blue paint trim and, in the bar, Cuban rum as a main ingredient — are just a few examples.
The property was originally opened in 1914 by a local grocer who wanted to provide a spot for his vendors to crash. Of course, in the century since, the building had fallen into a state of disrepair. "[It] needed some life and love when we first acquired it," Lambert says. "A whirlwind three-month renovation included repainting, resurfacing walls, and bathrooms, but most notably we took every piece of furniture out of the rooms and recovered 80 percent of it in bright vinyl and rich velvet. We were inspired by the notion of these pieces having many lives, like they would in Cuba."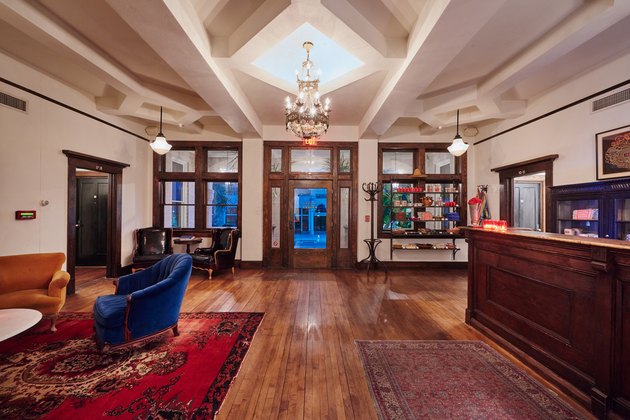 1 of 8
Lobby
Craftsmanship that's original — and fortunately restored to its former glory — greets visitors in the lobby.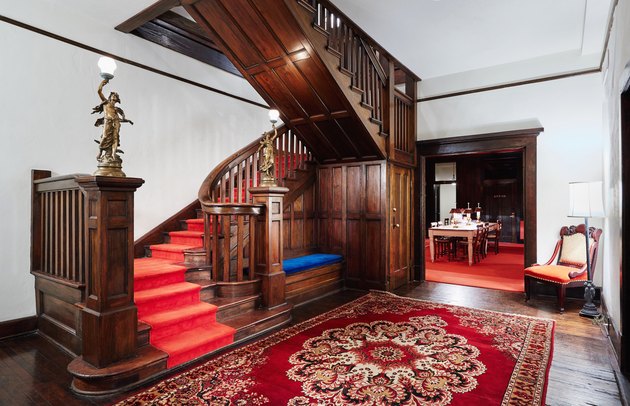 2 of 8
Lobby
An immaculately restored staircase is a testament to the building's sturdy and lovely bones.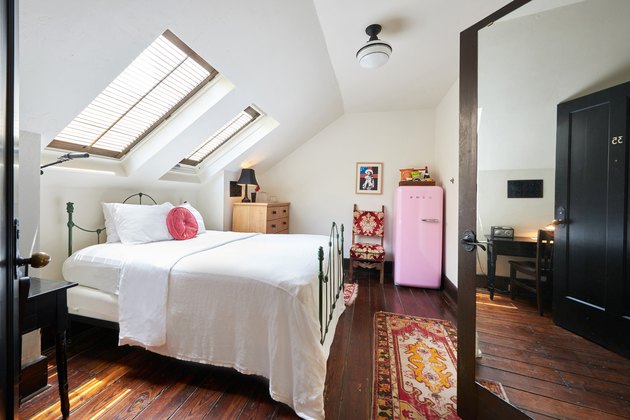 3 of 8
Studio Room
A pale-pink Smeg fridge, prints by San Antonio artist Cruz Ortiz of Snake Hawk Press, and an antique bed frame make up the eclectic decor in the Studio Room.
4 of 8
Grand Suite
The Grand Suite offers spacious accommodations, with original Bastrop pine floors, antique furnishings, vintage rugs, large Colonial windows, and vintage Cuban artwork.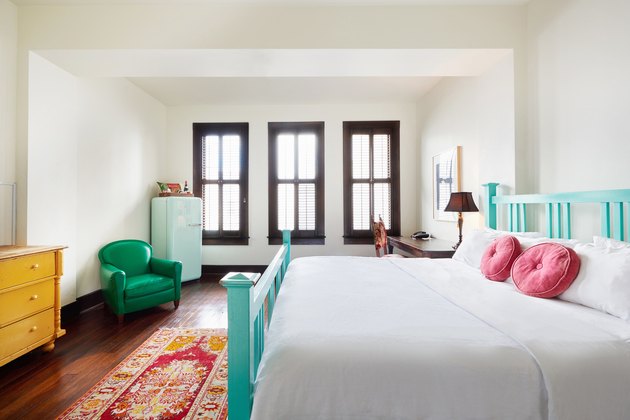 5 of 8
Havana King Room
In the Havana King room, the design is a veritable love letter to Cuba via its color choices.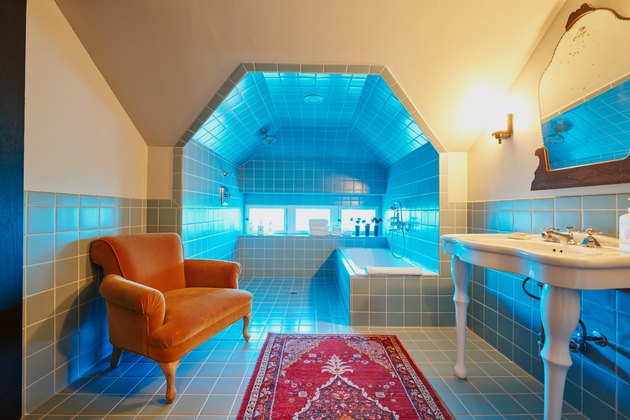 6 of 8
Penthouse Bath
Tiles in the Penthouse's bathroom mimic the same icy blues found throughout the hotel and are paired with punches of color in the red Persian rug and burnt-orange plush armchair. An antique arched mirror recalls Colonial design.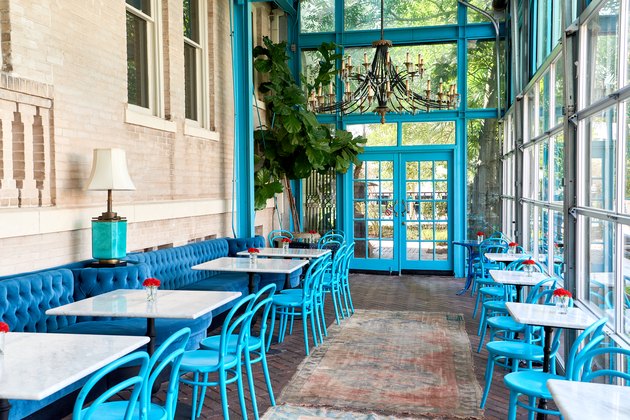 7 of 8
Ocho
Designed to be reminiscent of a birdcage, the hotel's restaurant, Ocho, is housed in a glass and steel conservatory. Photography at Ocho is by Texas photographers Minta Maria and Nick Simonite.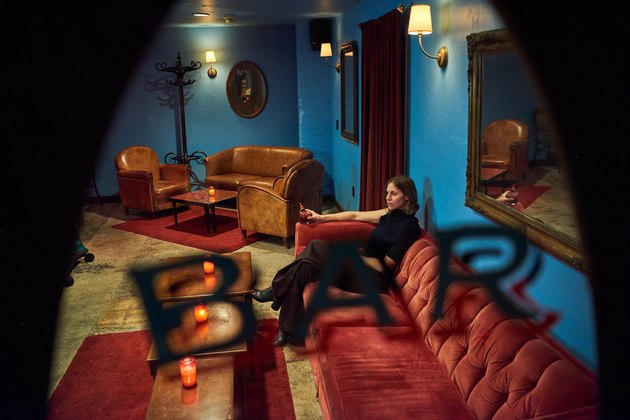 8 of 8
Havana Bar
Emulating a speakeasy due to its basement locale, Havana Bar features velvet couches, antique leather club chairs, and a dim candlelit setting.
---
Based in Wisconsin, Kristine Hansen covers art, architecture, travel and food/drink, and lives in a 1920s bungalow.
View Work