Oh man. The OA. This show is so insanely good. If you have no clue what I'm talking about, I'll do my best to fill you in: The OA is an original Netflix show that takes on the metaphysical through a group of people who undergo NDE (near death experience) experiments (against their will), and the second season, which recently premiered, gets even nuttier with a plot centered on interdimensional travel. For the most part, The OA isn't a show where decor plays a huge role, but season two brought us to a surprising space: the extremely fancy San Francisco penthouse apartment of Nina Azarova (who, in a way, is the main character, but it's also really complicated). The interiors of this apartment were so striking because they felt surprising for a woman in her twenties — the style doesn't feel attached to any major trends of the moment, and has this really nice balance of feeling grown-up, while still projecting a fashionable vibe.
Want in on the look? We tried our best to find pieces inspired by The OA:
Living Room
So here's the tricky thing: As far as I can tell, a lot of the decor in Nina's apartment is vintage or custom. This seems right for her character: She'd want unique objects, and pieces that come with histories. Still, you can find things that bring together this chic, old-world vibe.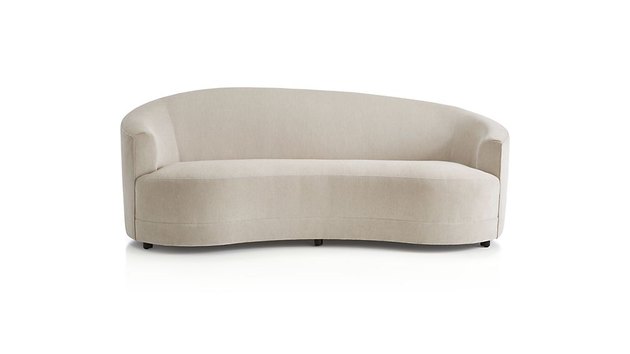 That curvy sofa is mega-sexy, so if you're looking to add that type of shapely statement, this Crate and Barrel sofa will do the trick.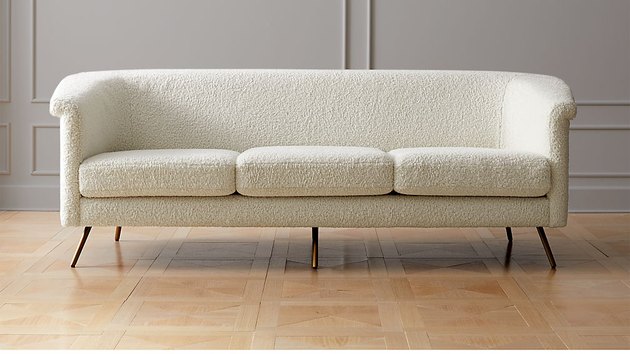 If a curved sofa isn't really your thing or won't work in your room, CB2's faux shearling three-seater mirrors the texture and feeling of Nina's couch.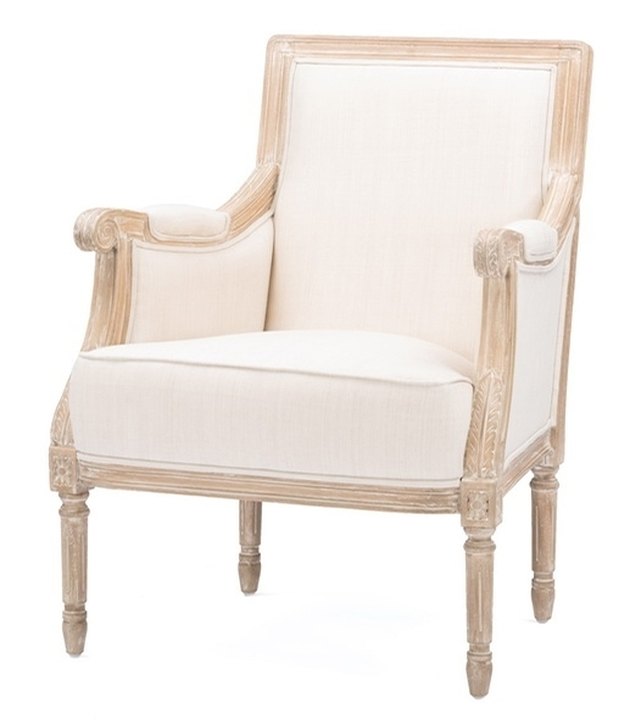 A running theme in Nina's apartment? Romantic, classical pieces. This chair from Lulu and Georgia channels an old-fashioned, regal vibe.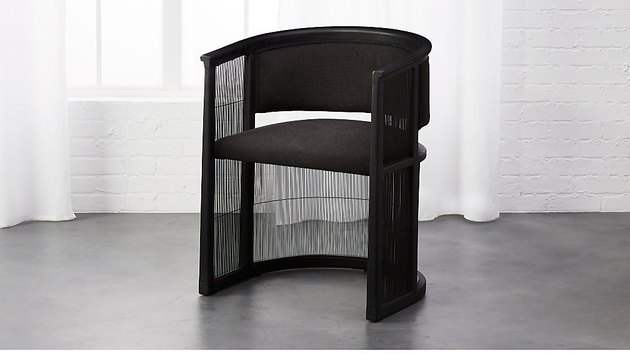 Dang, those low-back, scooped wood chairs are IMPOSSIBLE to find — and frustratingly so, like, haven't you seen those somewhere? Anyhow, this curved chair from CB2 will still deliver that striking, exotic impact.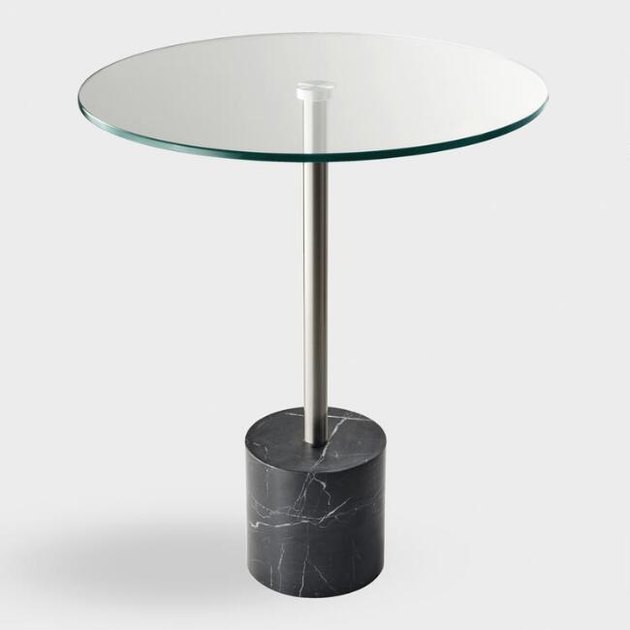 That cluster of round tables that serves as Nina's coffee table is such a cool idea — but one that would also be very expensive. You could still get the look on a budget by purchasing a few of these World Market tables.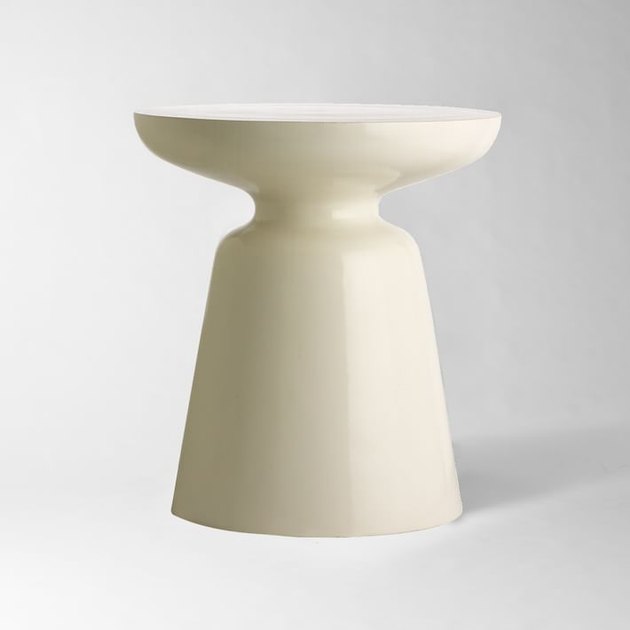 Not quite as ornate as that side table next to Nina's wingback chair, but still mimics the same form.
Bedroom
Nina's bedroom continues with the theme of pieces that feel like they were plucked from antique markets all over Europe, but there's also an interesting touch of modernity thanks to '70s-style pieces and large-format photography.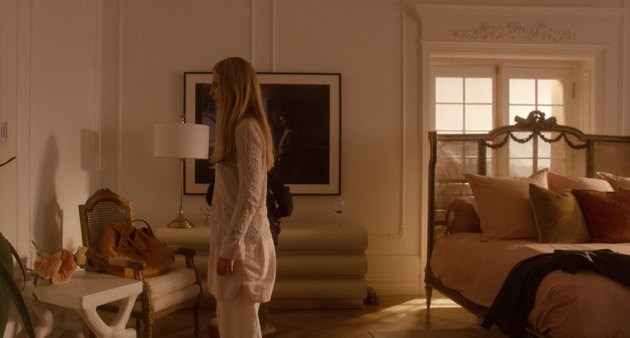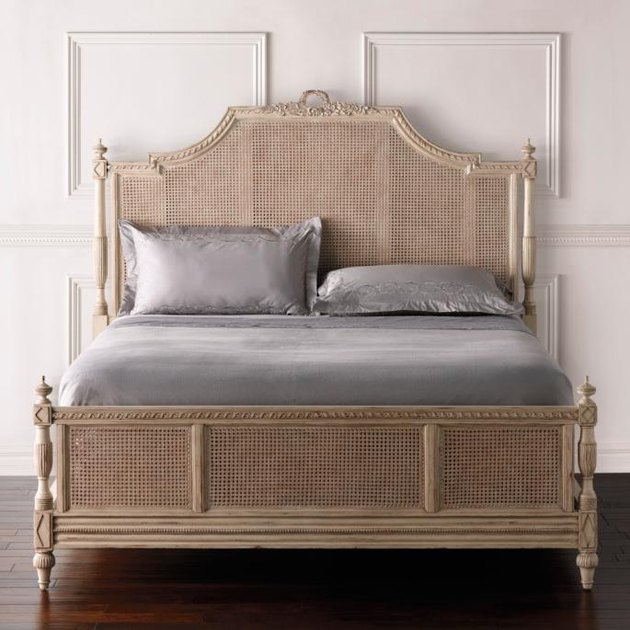 A cane bed makes a statement no matter what, but Nina's has a decidedly high-class feel thanks to finishings that feel rather antique-French. This bed from Frontgate also hits those notes.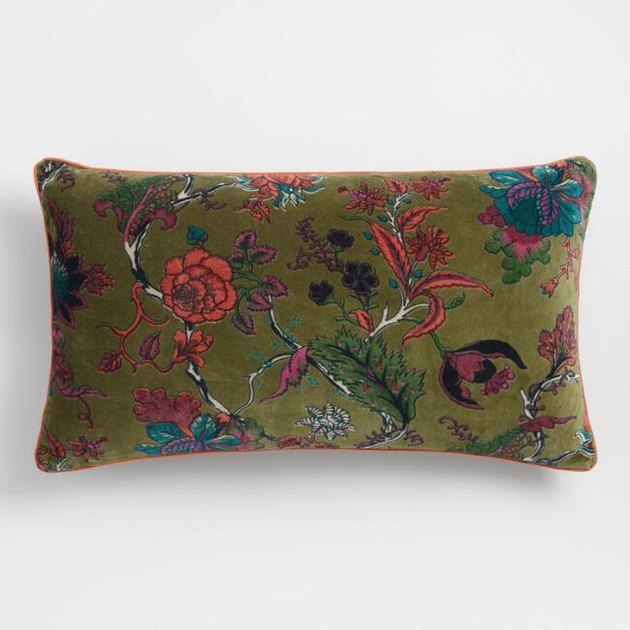 If you look closely, Nina's throw pillows on her bed feature deep hues with floral details. This World Market pillow is a touch louder. It also comes in a rust color.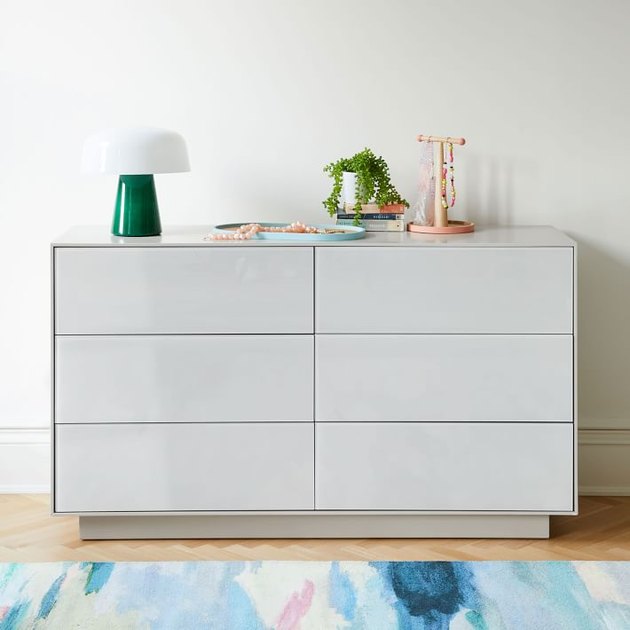 Finding a '70s-style dresser with curved drawers is a challenge — you'd probably have the best luck scouring your local vintage shops or local Craigslist/Chairish/1stdibs listings. This West Elm dresser, however, mirrors that sleek, high-gloss laminate that makes the piece feel so chic.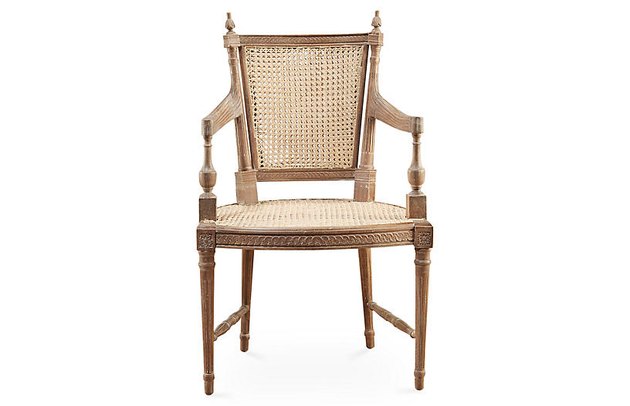 Here's a way to continue the cane theme without being matchy-matchy.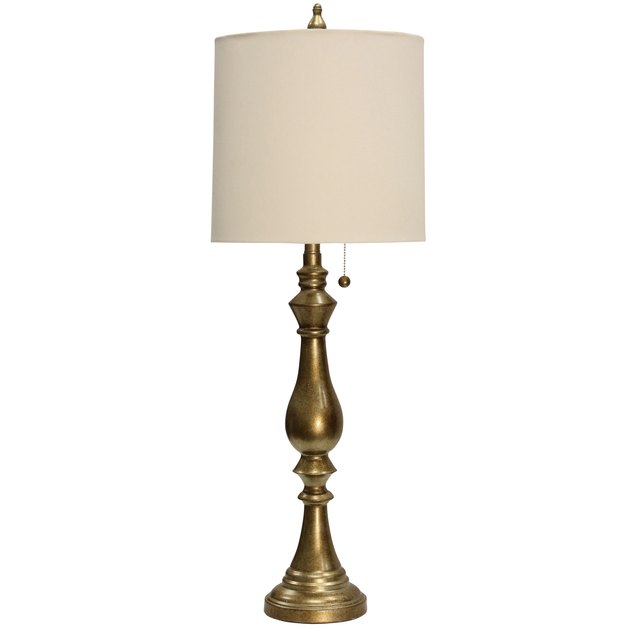 At first glance, this lamp is pretty basic. But if you work it in the right context — like Nina does — it can come off as simple and elegant.
---
Leonora Epstein is Hunker's Senior Director of Content. She has previously served as Executive Editor at HelloGiggles and as BuzzFeed's Deputy Editorial Director. She is the co-author of "X vs. Y: A Culture War, a Love Story" (Abrams, 2014). Feel free to reach out at leonora@hunker.com.
View Work