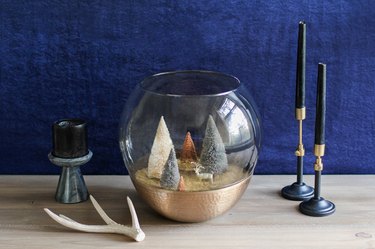 It's no secret we love a good IKEA hack around here, especially a simple one that transforms a basic IKEA lamp shade into a winter wonderland of shimmering mixed metallics. Playing off the smoky tones of the glass pendant, and with visions of a gilded forest dancing in our heads, we created a modern holiday scene that can shine as a centerpiece or add festive elegance to a shelf or mantel. Either way, it's a cinch to make, and your winter abode will have a lot more sparkle in it this season.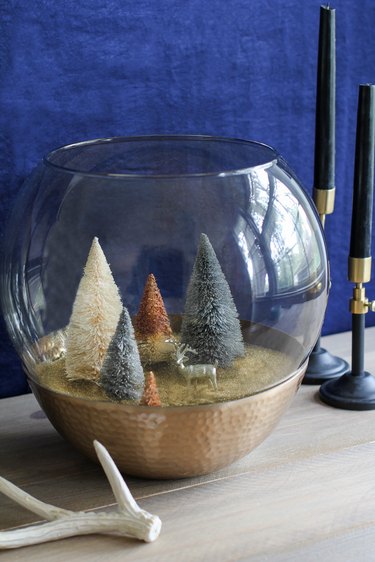 Step 1
Set the pendant inside a large bowl so that the larger opening of the lamp shade is at the top. The bowl will act as a sturdy base and will also catch any stray glitter.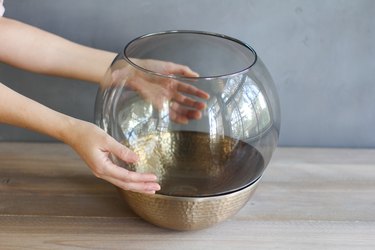 Step 2
Place a paper plate inside the pendant to create a flat ledge inside. We used a gold-colored paper plate so that it would blend in more seamlessly with our metallic theme. However, if you don't have a gold one handy, you could simply paint a regular paper plate.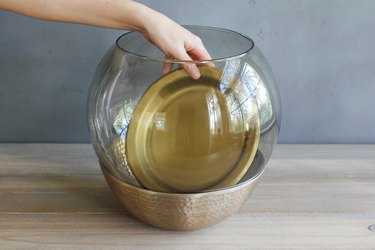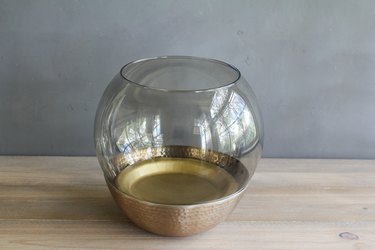 Step 3
Paint a group of plain bottle brush trees using a variety of metallic paint colors (or simply buy metallic-colored trees). We purchased a set of trees, and painted some of them copper. You can either paint them with a paintbrush and metallic craft paint, or you can spray paint them with metallic spray paint. If using a paintbrush, be sure to work the paint in between the bristles for fuller coverage.
If you don't already have a metallic deer figurine, go ahead and paint that a metallic color as well.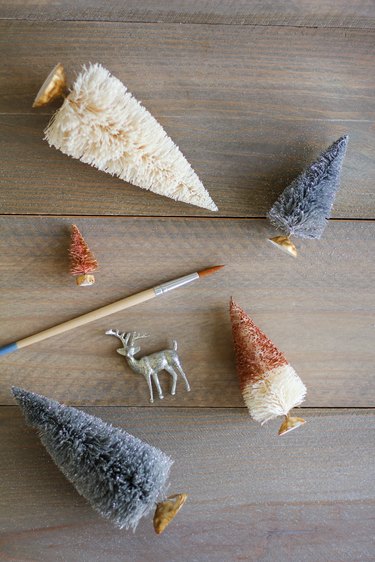 We also painted the bases of the trees gold so they'd blend in better with the gold paper plate.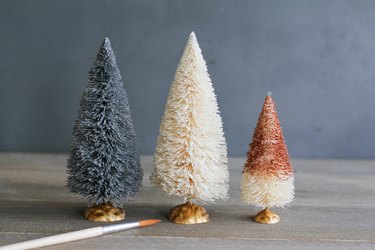 Step 4
Place double-sided tape or glue dots on the bottoms of the bottle brush trees and deer figurine.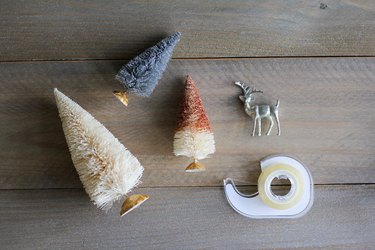 Once you've settled on a desired arrangement, adhere the trees and figurine to the paper plate.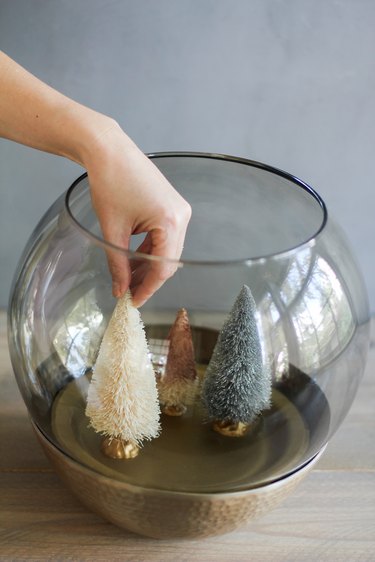 Step 5
Use a spoon to fill the bottom with glitter. You want to use enough glitter to cover the paper plate and also create the illusion of glistening mounds of snow.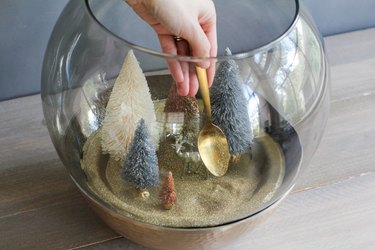 Step 6
Use a clean paintbrush to brush glitter off the sides of the bowl to create a cleaner edge.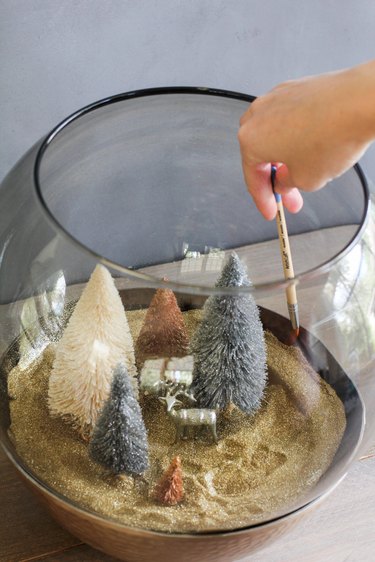 Now your modern metallic holiday scene is set to shimmer and sparkle all winter long.