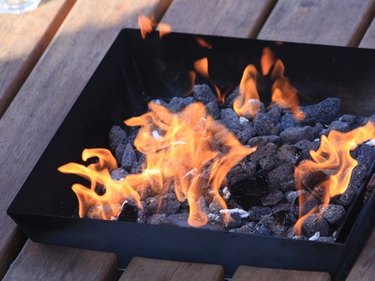 Riverside, California, boasts sunny skies and a warm climate that make it attractive to residents and visitors. However, for eight months of the year average rainfall is less than an inch. This makes fire risk a reality. The city takes precautions for what they call "recreational and ceremonial fires" and complies with a state-wide fire code restricting certain types of outdoor fires. In addition, the California Department of Forestry and Fire Protection frequently posts a warm-weather ban on residential debris fires in Riverside County and other so-called State Responsibility Areas where fire risk is high.
State Code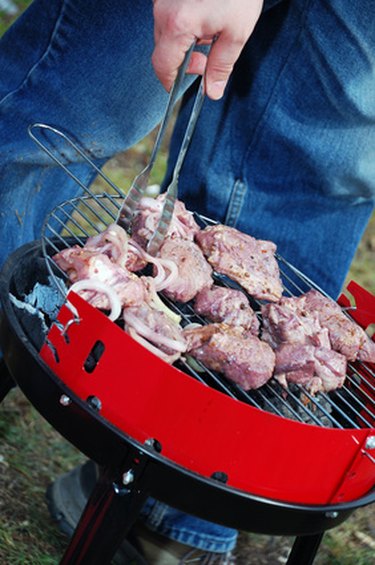 The 2008 California Fire Code Section 308 restricts the use of open-flame cooking devices and charcoal fires to balconies protected by automatic water sprinklers and to balconies of one- and two-family homes. Liquid propane gas grills are exempt from this restriction. The code advises that open-flame cooking be done at least 15 feet from any combustible construction such as balconies and decks.
The California Department of Forestry and Fire Protection posts fire burn restrictions on its website and lists the counties where debris fire burning bans are in effect.
Riverside Fire Restrictions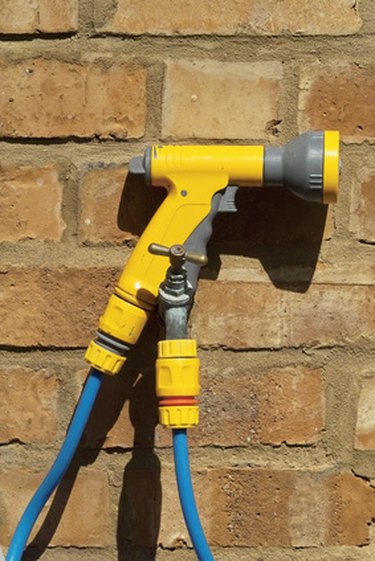 Riverside and Riverside County both comply with California Fire Code Section 307.4.2 2007. The city fire department provides the following guidelines:
Barbecue pits should not be located within 15 feet of any structure.

Recreational or ceremonial fires not contained in a fire or barbecue pit must be located more than 25 feet from a structure or combustible materials. Call the city's Police/Fire dispatch at (951) 787-7911 to provide advance notice of such fires, which are further restricted in size to 3 feet in diameter and 2 feet in height.

Precautionary materials should be nearby, including a water-type fire extinguisher, shovels, and a garden hose.

Each fire must be supervised closely until it is completely extinguished.
Fire Pit Precautions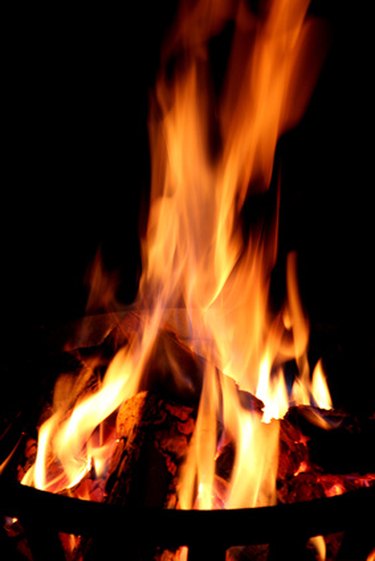 Even when following a city's codes and state fire ordinances, it's important to keep outdoor fire burning a safe and sociable activity. The following precautions should be taken to ensure a safe burning experience.
There should be at least a 20-foot circle of cleared area around any fire pit. Within the circle, remove loose brush and debris as well as any other material that could burst into flame if hit by a random spark.

Use a poker or fire shovel to move and arrange burning logs and charcoal.

Fire pits should not be situated under low-hanging tree branches.

Spark screens help trap errant sparks from wood fires and reduce fire risks outside of the fire pit.

Keep a fire extinguisher or garden hose and shovel handy to put out any stray fires.

Fire pits fueled by liquid propane or natural gas may be less bothersome to supervise, but safety precautions should be taken nevertheless. Valves, hoses, and attachments should be checked periodically for leaks. Emergency shut-off valves should always be located before starting a fire in case it becomes necessary to extinguish the flames quickly.