Modern manufacturers offer durable utility sinks made out of thermoplastic, or polypropylene. Utility sinks see a lot of heavy-duty washing, causing even these easy-to-clean plastic surfaces to absorb unsightly stains. Common substances that create stains in utility sinks include mud, grease, hard water, paint, rust and blood. Restore the gleaming white color to a utility sink using a thorough cleaning process that will not scratch or otherwise damage the plastic sink material.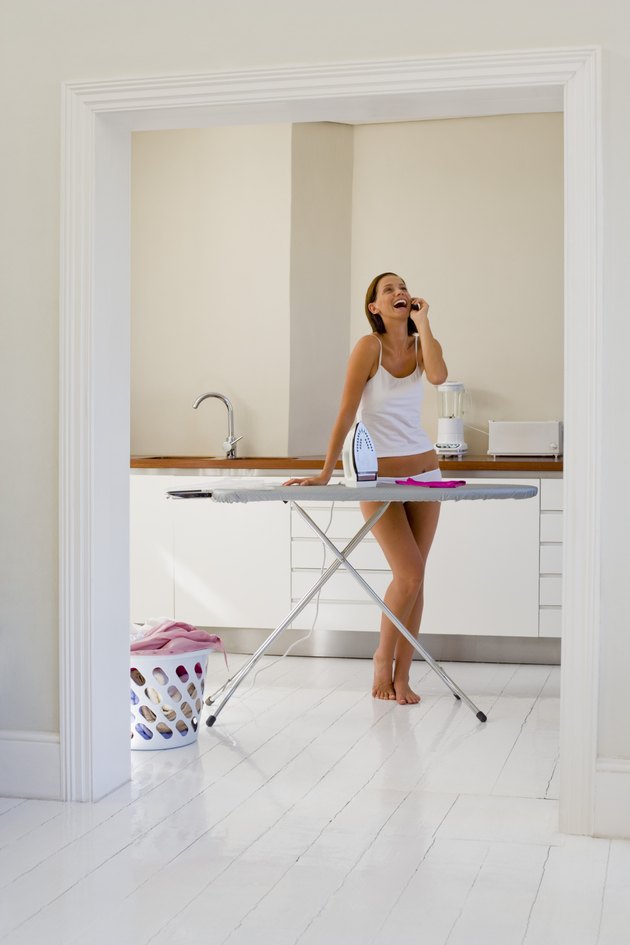 Step 1
Spray the sink with a cleaner specially formulated for removing rust and calcium deposits. Allow the product to saturate the stains for six to eight minutes. Wipe out the sink with a soft sponge. Wait two to three minutes more and rinse the sink.
Step 2
Blot any blood stains with hydrogen peroxide. Allow the hydrogen peroxide to sit for a few minutes and rinse with cold water.
Step 3
Saturate stuck-on paint with water-displacing spray lubricant. Allow the lubricant to saturate the paint for at least 10 minutes. Gently scrape up the paint with a plastic putty knife.
Step 4
Combine equal parts white vinegar and non-abrasive, scrubbing cream cleanser. Coat the sink with a layer of the mixture. Leave the coating to sit as long as 10 minutes. Scrub the sink thoroughly with a non-abrasive scrub pad and rinse.
Step 5
Line the sink with wet paper towels. Saturate the paper towels with bleach and leave them to sit as long as five minutes. Remove and dispose of the towels. Scrub any remaining stains with a nylon grout brush. Rinse the sink of residual bleach.