Sheer curtains soften the room with filtered light, protect privacy and offer a bright atmosphere in the home. To keep them fresh and new looking, they require periodic washing. Most sheer curtains wrinkle and crease easily. If you've been putting off the chore of cleaning the sheer curtains due to the hassle of getting out the wrinkles, take heart. With a few basic strategies you can prevent the worst of the wrinkles and remove any wrinkles that do occur.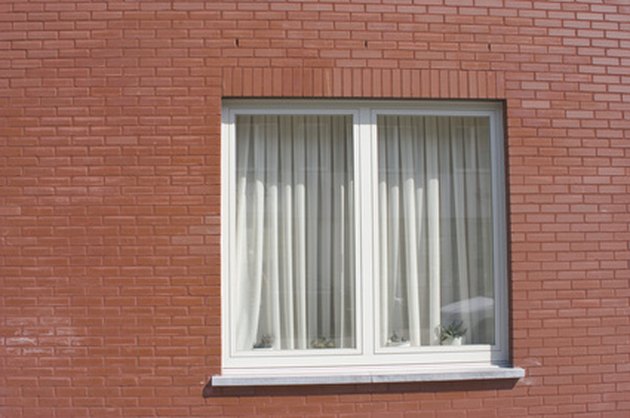 Step 1
Wash the sheer curtains by hand in cold water with mild soap, if in doubt about the fabric. Use a bathtub or large sink and wash them gently, one panel at a time. Do not twist or wring the fabric.
Step 2
Hang delicate sheers over the shower rod to drip-dry. Gently tug the fabric below any wrinkles to encourage the curtains to dry straight.
Step 3
Wash polyester or nylon sheer curtains in warm water on the gentle cycle with mild detergent. Only fill the washer half full—this will help prevent excess wrinkles and creases. Remove the curtains from the washer as soon as the wash cycle ends to prevent wrinkles from setting in.
Step 4
Place two terry cloth hand towels in the drier to help prevent wrinkling. Add the sheer curtains—no more than two sheer panels at a time. Set the drier on the air—no heat—setting. Tumble dry for 15 minutes and check the sheer curtains. The exact time for drying the sheer curtains depends on your drier and the size of the sheer curtains. Restart the drier, if needed. Remove the sheer curtains while they are still damp.