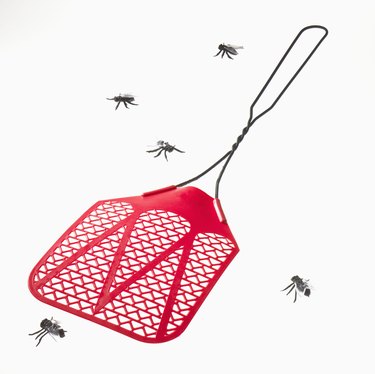 Few sites are so disconcerting as a swarm of big, black flies buzzing around the house. Not only are flies hard to get rid of, they spread bacteria collected from landing on feces, dead animals, garbage and other unpleasant things. Keeping clean is a major part of deterring flies, as even a small amount of garbage or a single rotting banana peel can draw them indoors.
Outdoor Waste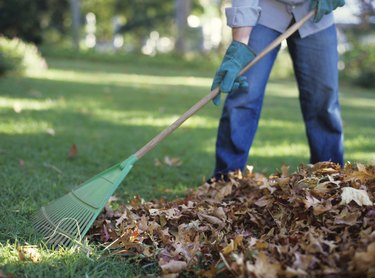 Items outside of the house can attract flies to the perimeter of your dwelling, from where they eventually make their way inside. Evening seemingly innocuous things, like a pile of leaves sitting in the front yard, can lure flies to your home. Animal waste also attracts flies, who may land on it before entering a house, where they can spread harmful bacteria. To keep flies away, rake up and remove leaves and immediately collect any animal droppings that pets or strays might leave.
Bad Food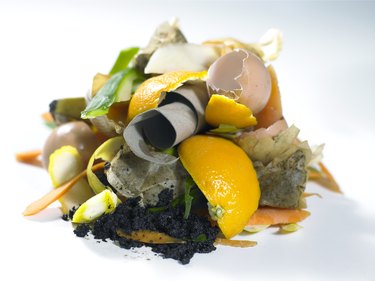 The smell of rotting food may be repulsive to humans, but draws in houseflies who are happy to feed on trash. Use a garbage can with a lid to contain odors and keep it as far from the door to the house as possible, as recommended by ePest Supply, preventing its smell from luring flies indoors. From time to time, wash trash cans and spray them with disinfectant to cut down on odors and always use a garbage bag.
Deceased Animals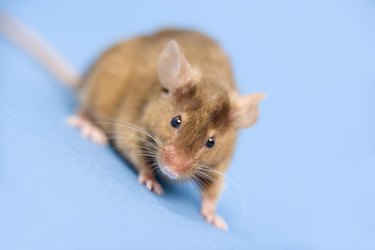 A dead mouse lurking in the attic or trapped in the walls might like no big deal, but the smell of decomposing animals is irresistible to flies. As scavengers, flies are attracted to and feed on dead things, like birds, mice and rats. Always remove deceased animals from your home and property immediately to prevent flies from invading. To contain the smell, place them in a plastic bag and seal it tightly before putting it in the trash can for collection.
Easy Entry Points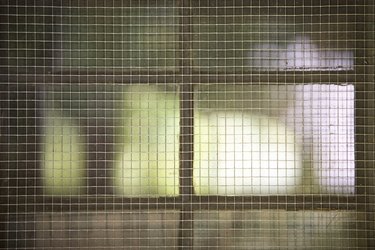 Flies are tiny creatures and even a small opening is room enough for them to sneak inside your home, spreading germs and causing annoyance. Keep doors and windows shut to prevent flies from wandering inside and if they must be open, install screens to act as a barrier to unwanted visitors. Periodically examine screens for holes and rips that flies can slip through and remind family members to keep screen doors shut all the time.
---
Hallie Engel is a food and lifestyle writer whose work has appeared in several international publications. She served as a restaurant critic for "Time Out Abu Dhabi" and "Time Out Amsterdam" and has also written about food culture in the United Arab Emirates for "M Magazine." She holds a bachelor's degree in communications and film studies from University of Amsterdam.