Vinyl plank flooring is affordable, and homeowners with a bit of home improvement and renovation experience can install it. It's durable and withstands many years of traffic. A regular vinyl floor cleaning routine removes dust and dry buildup. Occasionally, you'll also want to deep-clean the floor to get rid of sticky, heavy residue.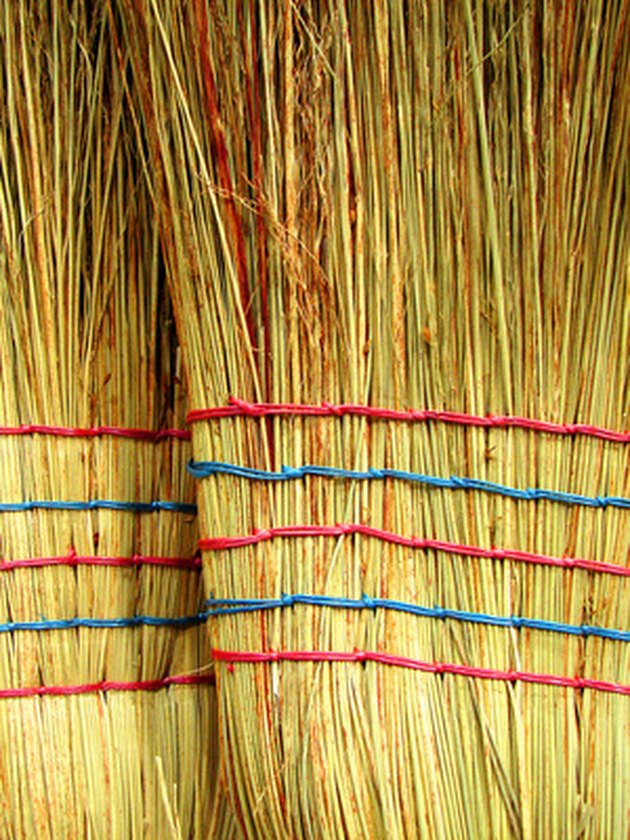 Step 1
Sweep the vinyl planks regularly with a soft broom to remove dust and loose buildup.
Step 2
Pour 1 gallon water and 2 tbsp. dish soap into a bucket.
Step 3
Dip your mop in the bucket, squeeze out, and wipe over the vinyl planks following the direction of the planks.
Step 4
Rinse the mop with clear water, and wipe over the vinyl planks to remove soap buildup. Allow to air-dry.
Step 5
Discard the soapy water, and if any residue remains on your floors combine 2 tbsp. clear ammonia with 1 gallon warm water.
Step 6
Dip the mop in the bucket again, squeeze out and wipe across the vinyl planks.
Step 7
Rinse your mop with hot water again, and wipe over the floor to remove ammonia residue. Let the vinyl air-dry.