Microwave ovens use less energy and take up less space than traditional stoves, so they play a prominent role in many kitchens. Burnt smells from overcooked food can permeate your microwave. Scrubbing the inside from top to bottom may not get rid of the smell, especially if it's caused by a particularly potent type of food, such as burnt popcorn. According to the 2008 book "Women's Day Easy House-Hold Tips," if you have a fresh lemon and some cloves handy, you can neutralize even the most unpleasant smells.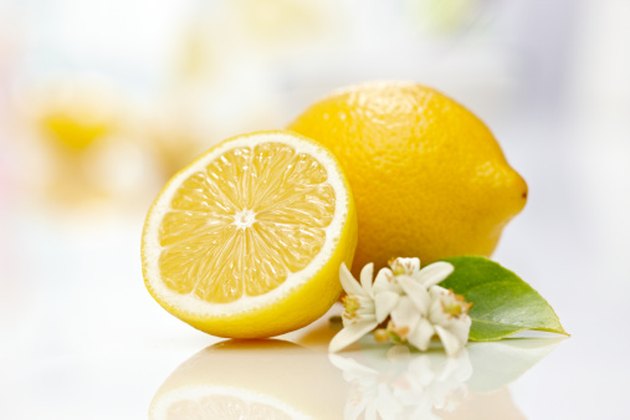 Step 1
Peel any stickers from the skin of your fresh lemon. Lay a paper towel on a flat working surface, such as a table or counter.
Step 2
Hold the lemon carefully in one hand and the grater in the other; grate the lemon peel, moving across the surface of the lemon with short strokes. Allow the grated strips of lemon peel to fall directly onto the paper towel for easier collection. Shift to a new section of skin when your grater completely removes the dark yellow outer peel.
Step 3
Measure 1 cup of lukewarm water from your kitchen faucet and pour it into a 2-cup glass bowl. Sprinkle the grated lemon peel into the water. Slice the lemon in half and squeeze the juice from both halves into the bowl of water. Discard the lemons.
Step 4
Drop three or four whole cloves into the bowl. Stir the water slowly with a spoon to mix the lemon juice, grated lemon peels and cloves.
Step 5
Microwave the bowl of water on high power for two to three minutes. Leave the bowl to cool in the microwave for 15 to 30 minutes. Remove the bowl and surface-clean the inside of the microwave with a warm, wet dishcloth.