Things You'll Need
Metal Security Door with included hardware

Tape Measure

Hacksaw

Phillips Screw Driver

Electric Drill, Drill Bits
Tip
Since models vary, follow the manufacturer's user guide for specific installation instructions and diagrams. Purchase a door that has attached hinges for easier installation.
Warning
Use safety gloves and glasses during installation.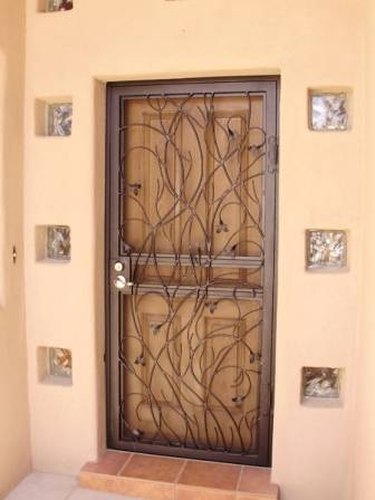 Metal security screen doors are an economical choice for home and business owners who desire increased security protection for their dwellings. Security doors come in a wide range of colors, styles, and features to suit any home or business. Since security screen doors are an inexpensive and popular alternative to metal window bars and fencing, they are widely available at most local home improvement stores. Installing security doors is a relatively quick project, so many do-it-yourselfers prefer to do their own installation rather than pay for the cost of a professional. The following steps will explain how to install metal security doors.
Step 1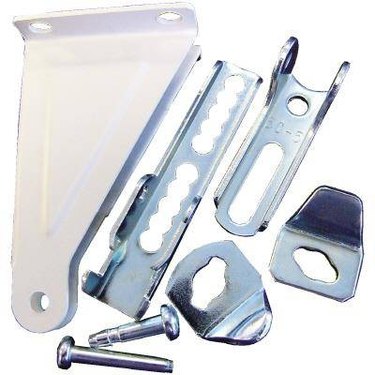 Select a metal security screen door based on the measurements of the door it will cover. Check the manufacturer's instructions to verify that you have all the hardware and accessories that are necessary for installation. The mounting hardware should be included with the purchase of the door. Lay out all installation accessories and tools for easy reference.
Step 2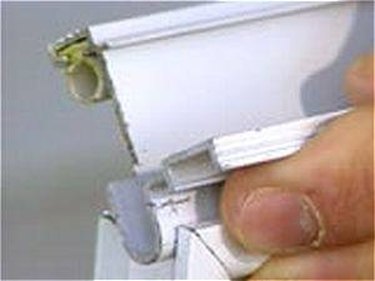 Use a tape measure to measure the height of the door opening. Measure from the top inner frame (the header) of the door to the lower inner frame (the threshold). The Z bar is a piece included with the door purchase and will attach to the metal screen door. Use a hacksaw to cut the Z bar to fit within the door opening. Do this by cutting the Z bar 3/16 inches smaller than the width of the door frame.
Step 3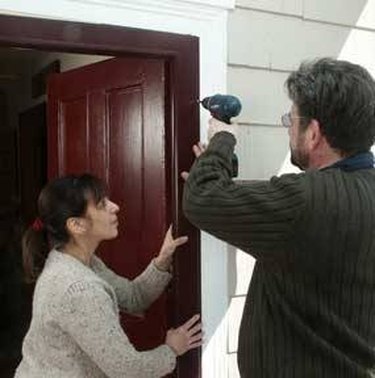 Put the metal security screen door inside of the door opening. Examine the door placement, and make sure the door fits properly. Have a partner help hold the door in place so that you can begin drilling.
Step 4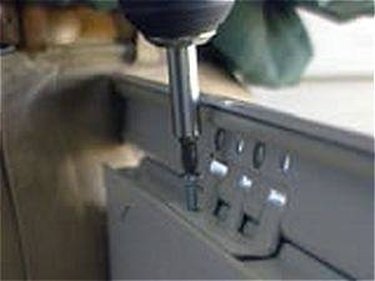 Use an electrical drill to secure the door to the brick molding. Do this by using the screws included in the manufacturer's installation hardware. Drill these screws through the holes in the hinge and drive them through the Z bar and into the molding. Open and close the door to verify that it is hung evenly.
Step 5
Place the header piece above the metal security screen door. Locate the precut holes in the header to determine where to place the screws. Use a screwdriver to screw the header in place.
Step 6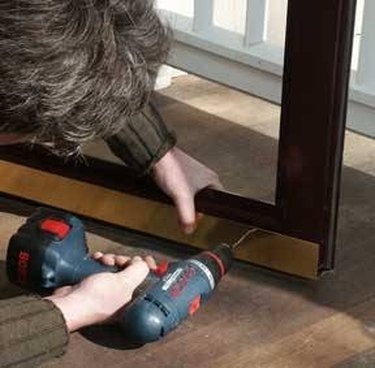 Open the door. Slip the expander piece along the bottom of the security screen door. The expander is a strip that acts as a barrier to keep debris from collecting beneath the door. Use an electric drill to screw the expander into place. Open and close the door again to ensure that there is enough clearance once the expander is in place. Once the expander is correctly installed, the installation is complete.