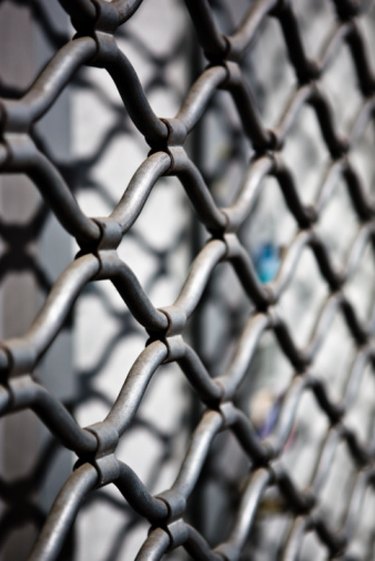 Mighty Mule gate openers provide a convenient and effortless method of opening your property's main gate as you approach in your vehicle. A remote control placed in your car sends a signal to the opener as you approach the gate, activating the motor and allowing you access. Troubleshooting your Mighty Mule if it stops working helps determine whether the unit can be fixed at home or if you should call a qualified technician.
Step 1
Examine the unit's power supply if you have recently installed the unit or if it has suddenly stopped working; make sure the power is switched on and the fuse or breaker protecting the motor's circuit is still active. Ensure that the connections on the unit's battery are tightly screwed in place.
Step 2
Open the gate's control unit and move DIP switch number 5 to the "Off" position if the gate won't open via remote control. DIP switch 5 should only be switched on if the gate is monitored by an attendant. Sustained pressure must be applied to the push-button control device before the gate will open.
Step 3
Change the batteries in the remote control or digital keypad if either stops working. Unscrew the back of the remote or keypad with a Phillips screwdriver and install three replacement AA batteries in the keypad or a suitable circular battery in the remote. Screw the cover back in place and try using the opener again.
Step 4
Open the cover of the control box and hold down the "Learn Transmitter" button and the remote's "Open" button simultaneously for five seconds if the remote doesn't work despite having fresh batteries. The remote might not be configured correctly for the opener. Release the "Learn Transmitter" button first, then the "Open" button. The remote should now work with your opener.
Step 5
Check for obstructions around the gate; the motor will only apply a limited amount of force before giving up. The gate could be scraping the ground or striking a branch or tree near the gatepost while trying to open. Clear any obstructions and wipe any sensors with a damp cloth; dirt on the sensor could cause a false reading.
Step 6
Make sure the remote signal antenna is correctly installed away from any potential obstructions. Thick bushes, trees or buildings all disrupt the "Open" signal from the remote control on its way to the antenna. Check your instruction manual for exact instructions on wiring your antenna to the control unit.