Polyermic sand normally contains 85-90 percent quartz and crystalline silica, which gives the sand its binding power. The sand fills the joints between pavers, keeping them locked in place and offering a stable and firm foundation. Wetting the sand activates the polymers, hardening the components to lock the pavers in place. Any polymeric sand left on top of the pavers will harden when wet, leaving rough clumps behind. Remove all sand on top of the pavers before wetting the sand between the joints.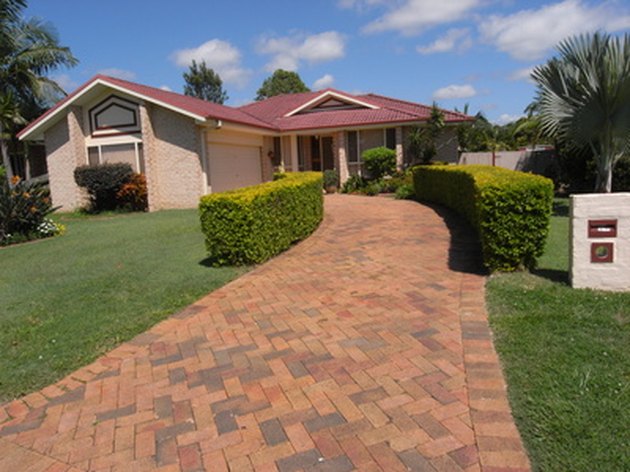 Step 1
Pour polymeric sand between the paver joints. Fill the joints to the top of the pavers with the sand.
Step 2
Blow excess sand from the top of pavers with a leaf blower. Level the blower to avoid blowing sand out from between the pavers.
Step 3
Sweep the pavers with a shop broom to remove any sand hidden in crevices. Replace any sand removed from between the paver joints.
Step 4
Set the sprayer on a garden hose to mist. Lightly mist the pavers starting from the highest section of the pavers to the lowest. This removes any remaining polymeric sand on top of the pavers and hardens the sand in the joints.