If you live in a small apartment or have small rooms in your house, you might want the rooms to appear more spacious. On the other hand, you may have a room that simply feels too big and you'd like a more cozy look. Perhaps you live in a large studio apartment that is one big room. You can use area rugs to make a room look smaller or bigger by taking color and size into consideration.
Use Rugs to Make a Room Look Smaller
Step 1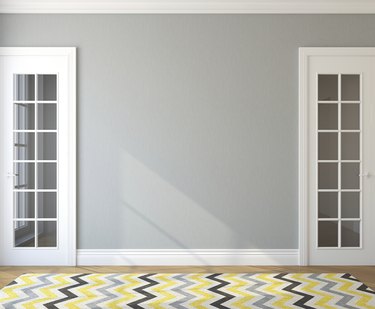 Add one large rug to create a transition from one part of a room to another. This creates the illusion of two smaller rooms. You also can place one or more rugs to create a further illusion of divided areas in the room.
Step 2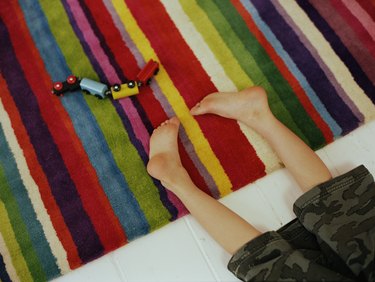 Add rugs of different shapes, such as a large round rug along with two smaller rectangular or square rugs.
Step 3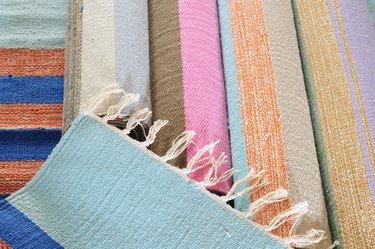 Feel free to use bright, rich or dark colors and bold patterns in your rugs when trying to make a room look smaller. These all reduce the appearance of space. You can also use rugs with full heavy texture.
Use Rugs to Make a Room Look Bigger
Step 1
Use one large area rug to make a room look bigger instead of placing several small rugs. Place the large rug within 12 inches of the walls on all sides, or place it in the middle where it stops several inches away from all the furniture. This way it doesn't look like the room is crowding the rug. Several rugs make a small room look crowded. If you do not have a large rug, don't put any rugs out until you can buy one.
Step 2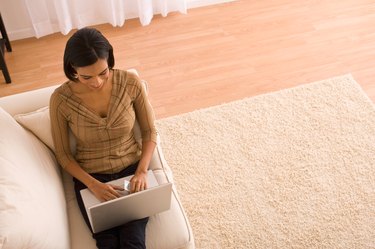 Use a light colored rug to make the room look brighter and more spacious. This is a common technique with paint and works with rugs as well. Pastels, neutrals and off-white are best. Use rugs that have a solid color rather than a pattern, because patterns can clutter a small room.
Step 3
Use a non-textured lightweight rug rather than a heavy textured shaggy or tufted style.