Things You'll Need
Drywall

Insulation

Paint

Paint brush

Paint rollers

Light bulbs

Bulb sockets

Surge protectors

Wiring with plugs

Artificial grass rugs

Used refrigerator

Book case

18-inch deep plywood

Skill saw

Screws

Screw gun

Patio set

Sofa

Chairs

Television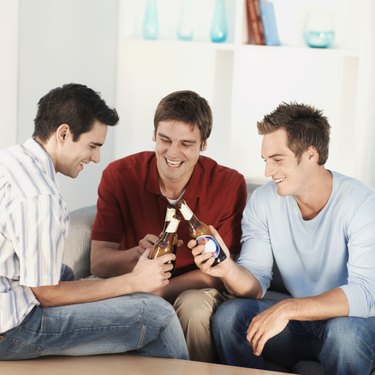 The good news is that at least a garage has walls and flooring. The bad news is that it is no easy feat to transform the space into a comfortable living area on a limited budget. However, if you have a free weekend, the help of a few pals and ample elbow grease - you can win this design challenge. When the transformation is complete, the once dingy garage will show as a modern man cave that is both practical and inviting.
Step 1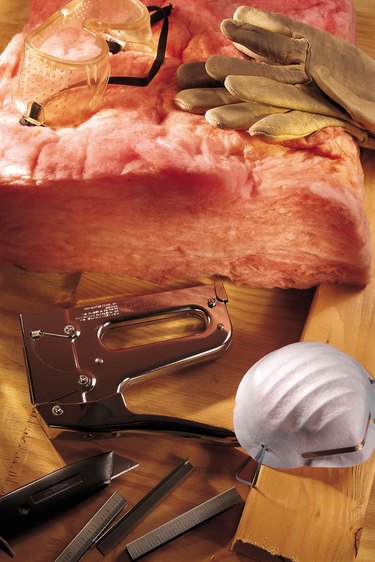 Insulate your man cave. Offer to dispose of left over drywall and insulation using local online forums and request these two building materials on freecycle groups you can access through Yahoogroups.com. What you can't find for free, fork out the cash for, knowing that while it may eat the better portion of your budget now, it will save you plenty on heating and cooling bills later. Paint the drywall in bold colors.
Step 2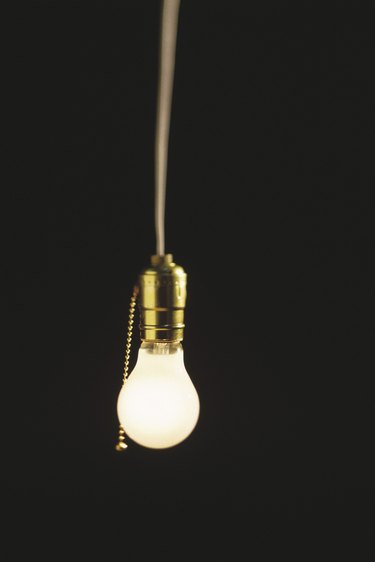 Utilize the artistic - and cheap - method of hanging bare bulbs from the ceiling. Affix bulb sockets to your wiring and plug them into multi-socket surge protectors attached near the top of two opposite walls in your garage. Hang a row of these bulbs along each wall at the same height, or allow them to dangle at varying levels.
Step 3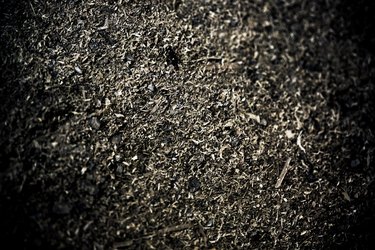 Lay artificial grass rugs on the garage floor in place of pricey woven rugs or traditional carpeting that trap dirt and are expensive to clean. Two 6-foot-by-9-foot grass rugs can be purchased for about $60 and cover ample space on your garage floor. Don't let the term "grass" scare you. These rugs can be purchased in a variety of colors.
Step 4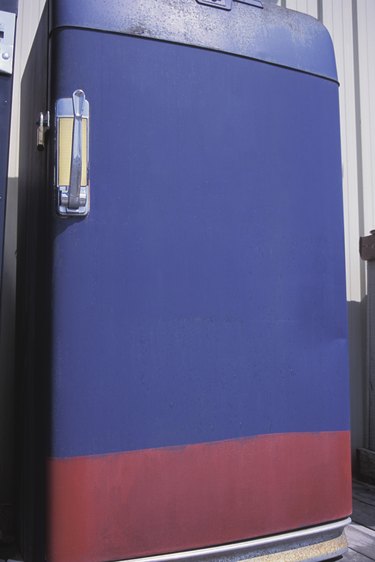 Pick up an old refrigerator at your local thrift store or from a garage sale for less than $100. Even if the freezer has stopped working, which is often the case with cheap refrigerators, you still have an inexpensive place to store cold drinks for the guys.
Step 5
Place the refrigerator in a corner next to a dry bar made with unused items from your attic. Hang an old book case on the wall to display your Scotch collection and hold beer steins. Screw an 18-inch deep piece of plywood of the same length below it as work space for mixing drinks.
Step 6
Furnish your man cave with old sofas and chairs donated by your buddies. A weathered patio set is easily transformed into a poker table set - minus the umbrella, of course. While those big screen televisions that were popular in the 1980s aren't so popular anymore, you can still find many working models for sale at yard sales for less than the price of a newer, smaller flat screen. Position the television so that it can easily be viewed from any corner of the room.