Dyeing outdoor fabrics seldom works well because dyed fabric is not colorfast and will lose its color in the rain. Instead of coloring outdoor fabrics, paint them. Painting outdoor fabrics gives you endless options. You can paint them a solid color or add designs. Either way, you will be adding your own personal color and design to the outdoor fabrics in your home.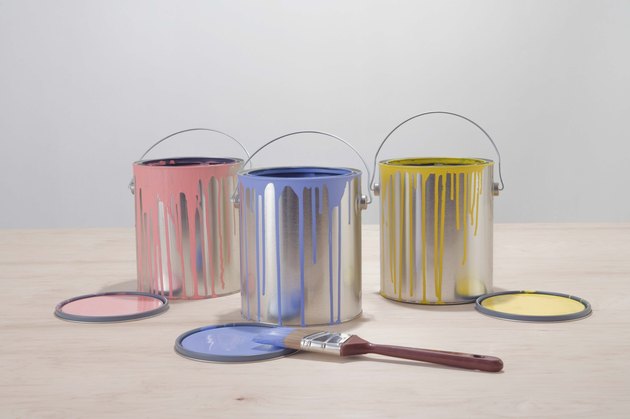 credit:
Jupiterimages/Comstock/Getty Images
Step 1
Wash the fabric you intend to color. If the fabric will not fit in the washing machine, and most outdoor fabrics will not, spray it with your garden hose or a pressure sprayer. If the fabric is very dirty, use dishwashing liquid to get rid of grease and grime.
Step 2
After the fabric has dried, brush a light, even layer of textile medium on the fabric. Textile medium can be found at craft stores and keeps the fabric from becoming too stiff once paint is applied.
Step 3
Use your acrylic paints to paint the fabric. You can paint the fabric one solid color, or you could add designs. To add designs, you could paint freehand, use stencils, or draw a design first in pencil and then fill it in with paint.
Step 4
Once your paint has dried, spray the entire piece of fabric with water repellent spray, which you can also find at craft stores. The water repellent spray acts as a barrier to the paint and will keep the paint from chipping and wearing out too soon. The paint may fade in the sun with time, but it will still look good.