Matching kitchen stainless steel appliances can be a real chore if you don't know where to begin. Various factors can impact how an overall appliance looks. Take these all into consideration to best match all of your stainless steel appliances.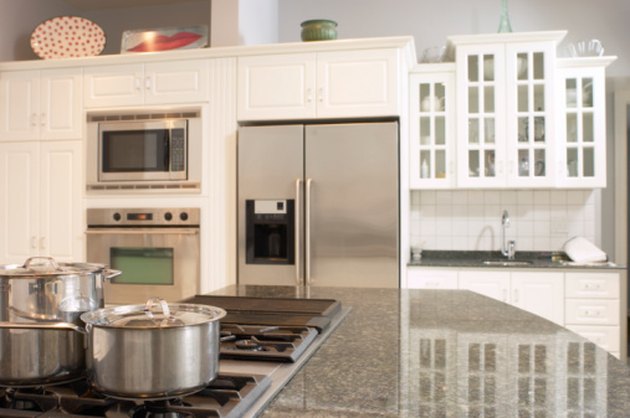 Step 1
Look for similar handles. You'll notice that there are really only three types of handles for appliances so that makes things a bit easier to match.
Step 2
Check the color. Not all stainless steel is the the same grade and so it is not all the same color. Some will have a blueish tint and others will have a gray tint. This is especially true of home appliances mixed with more aluminum. Color will be of particular importance to you if your kitchen is very small or if your appliances are side by side.
Step 3
Note the sides of your appliances. If you have a high-end kitchen appliance, the sides of your appliance are probably stainless steel. If you have a low- to moderate-end stainless steel appliance, chances are your sides are vinyl and not stainless steel. The vinyl generally comes in two colors: black and gray.
If any of the sides of your appliances are visible, you will want to take this into serious consideration before buying your next appliance. This is more of an issue with free standing range ovens and refrigerators that are not counter depth or boxed in.
Step 4
Take note of the brush pattern on your stainless steel appliances. Not all patterns are the same, and this difference will be noticeable if your appliances are side by side.