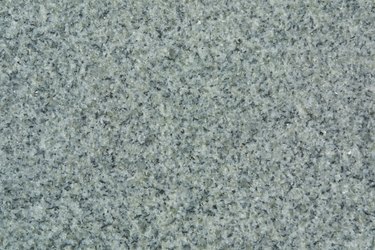 Granite is one of those natural stones that can transform any area where it is installed into a work of art, and while traditionally acceptable substrates are generally limited to concrete-based forms, there are a variety of products available for other installations, such as installing granite to metal surfaces.
Why Epoxy?
Traditional installations of both natural stones and man-made tiles generally require a concrete-based adhesive known as thinset. In some cases, mastic can be used as an adhesive, although these areas are generally non-traffic areas such as shower walls or kitchen backsplashes.
Thinset is modified with latex and polymers to create a flexible and durable concrete adhesive that can bond to a variety of surfaces. Mastic and thinset will not bond to metal. The only adhesive that will bond to metal surfaces are those adhesives that are epoxy-based.
Epoxy Basics
Epoxies are in use around the world in a variety of applications. In terms of adhesive, they are generally used in such application methods as the building of aircrafts, surfboards and other applications where a high-strength adhesive is necessary.
Because epoxy is a chemically engineered adhesive, it can be developed in a variety of ways to suit a number of application needs. In the case of epoxy thinsets, this is the only way to adhere granite or man-made tiles to a metal surface.
Epoxy Thinsets
There is a variety of epoxy-based thinsets on the market today for use in installations where a tile needs to be attached to a metal surface. As a general rule, they come in two types: a pre-mixed epoxy thinset in a sealed container and a two-part thinset where the resin and hardener come in separate containers that must be mixed before use.
Epoxy thinsets have an extremely short working life. Once a container is opened or the two-part mixture is mixed, you have only from 30 to 45 minutes before the epoxy becomes too hard to work with. In addition, there are rapid-set types that set up in eight to 10 minutes. Be aware of your installation area before working with epoxy thinset to avoid wasting product.
Any epoxy-based thinset can be purchased at your local flooring store or home improvement store along with the flooring materials.