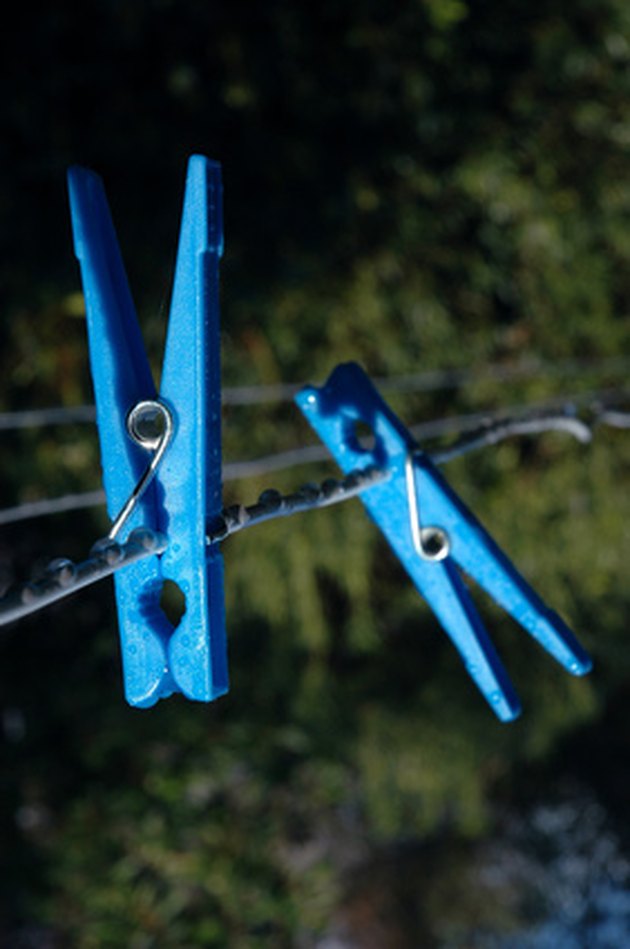 Home dryers will be equipped for either gas or electric hookups. There are arguments on both sides as to which one is better (and less expensive) than the other. According to the Consumer Energy Center, however, "clothes dryers don't vary much in the amount of energy used from model to model. That's why clothes dryers are not required to display EnergyGuide labels." If you'd like to know if your dryer has a gas or electric hookup, there is one sure way to find out.
Step 1
Open the dryer's door. Use the inside lip of the dryer as a handle, then pull the dryer out and away from the wall.
Step 2
Pull the dryer far enough from the wall so you can slide behind it. Examine the back of the dryer and the cords or tubes coming from it.
Step 3
If you see a single cord going from the back of the dryer into an outlet, the dryer is running on electricity. If you notice a tube running from the back of the dryer into a large, solid tube coming from the floor, it's using a gas line.
Step 4
Read your owner's manual if you prefer to not move the dryer (and get a little dusty). If you've kept your manual, it should say on the front cover whether it's electric or gas. If it doesn't, look through the chapter index until you see "hookup." That chapter will tell you how to hook up your dryer, and thus whether it's an electric or gas dryer.
---
Andrea Griffith has been writing professionally since 2005. Her work has been published by the "Western Herald," Detroit WDIV, USAToday and other print, broadcast and online publications. Although she writes about a wide range of topics, her areas of expertise include fashion, beauty, technology and education. She holds a Bachelor of Arts in journalism and English from Western Michigan University.