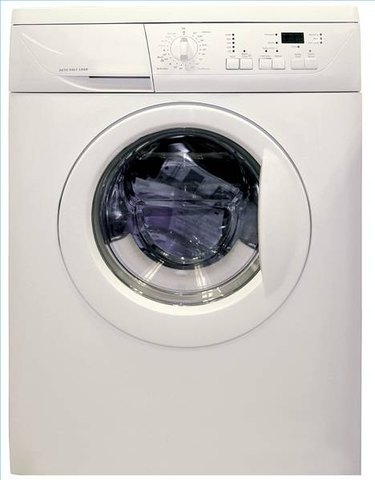 Check the motor bearings
If your washing machine is making a high-pitched whine or squealing noise while running, the main culprit is usually worn motor bearings. To check the motor bearings, remove the belt and run the motor by itself, listening for the noise. If it makes the noise, than the problem is most likely the result of worn motor bearings and has nothing to do with issues in the rest of the washer.
Check for Obstructions
Sometimes coins, bra underwires and other metal objects come loose in the wash and become stuck between the tub and the drum. Using a flashlight, take a good look inside the washing machine. If you see dents, scratches or dings, that's a sign that there either are or have been items bouncing around in there that can make a horrible racket.
Check for Grease Spatter
A high-pitched squealing can be caused when the grease thins around the bearing that's located under the tub. Open up the washing machine and check the interior for grease spatters or spots. That could mean that the grease has thinned out around the bearing and it's making the noise because of rubbing.
Check the Drum for Irregularities
Spin the drum by hand, listening for the noise. If it makes the noise in the same spot with each rotation, the problem could be with the washing machine drum itself. Parts of the drum can corrode over time, leaving it vulnerable to cracks or rust.