Kenmore is a home appliance brand owned by Sears Holdings Corporation, the group behind the famous department stores; its products are made by several manufacturers including Whirlpool, General Electric and Electrolux. Several of Kenmore's refrigerators come with an "Ultra Ice" button among the controls for the appliance's other features. Understanding the Ultra Ice function will help you get the best out of your fridge during parties and other times of high demand.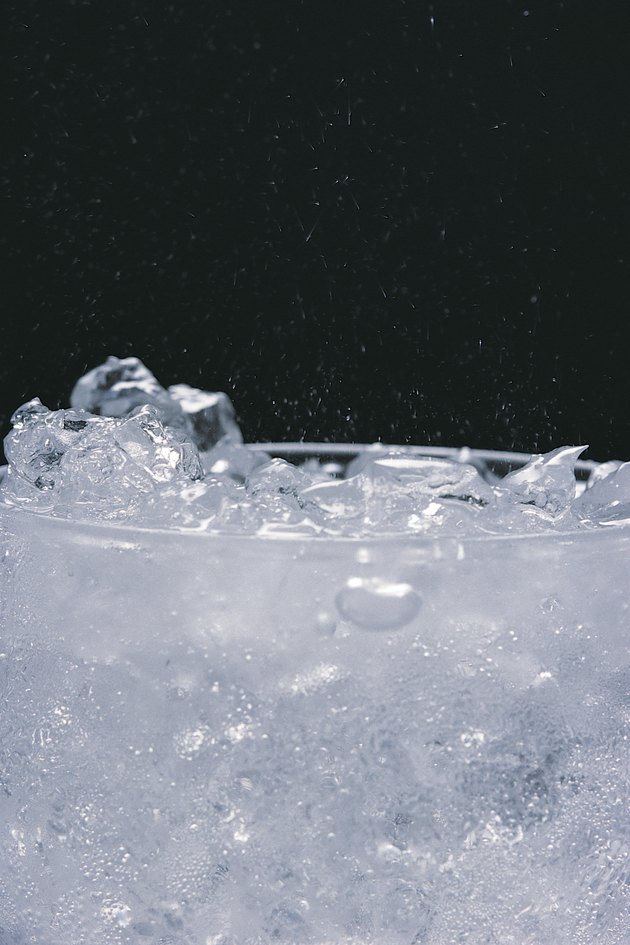 It usually takes about 24 hours for the first cubes to appear in the bucket of a Kenmore ice make -- even longer for a full crop under normal circumstances. As a result, people often choose to tip the contents of the ice bucket into plastic bags and store the cubes in another freezer before having people over.
Pressing the "Ultra Ice" button boosts the ice maker's production speed by dropping the temperature of the freezer, helping it turn out more cubes in a shorter period. The Ultra Ice graphic illuminates while the mode is active.
Hit "Ultra Ice" a few days before you expect guests to harvest as many ice cubes as possible. Tip the cubes into a plastic bag every time the ice container reaches full to reduce the cost of buying ice on party day. Store the bags of ice in the freezer compartment or another chest freezer, if possible.
Push the "Ultra Ice" button a second time to cancel the increased ice production; the small light behind the button goes out. Don't worry about forgetting to cancel Ultra Ice; it automatically turns off every 24 hours. Remember to turn the feature back on if you need to keep ice coming fast.