A Dutch oven is a cooking pot made of metal, typically cast iron, but aluminum pots are not uncommon. The pot has a tight-fitting lid that helps insulate the interior while cooking. Dutch ovens are usable on glass-top stoves, provided they have the right construction.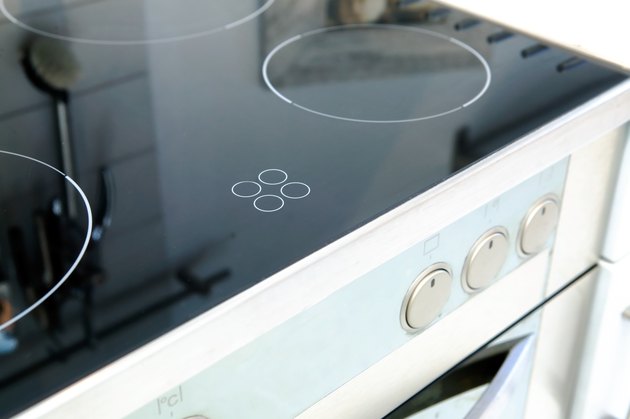 credit:
Tyler Olson/Hemera/Getty Images
Some cast-iron Dutch ovens have three short legs used to elevate the oven over hot coals; this is a camp oven and is not suitable for a glass-top stove. A smooth-bottomed cast-iron or aluminum Dutch oven is suitable to use on a glass-top stove.
Enameled cast-iron Dutch ovens are cast using molten iron in sand molds. Porcelain enamel covers the Dutch oven, which is prepared in high temperatures to set the enamel. The enameled surface is smoother than the unfinished surface of a plain cast-iron pot, making enameled pots somewhat less likely to scratch a glass stovetop.
Glass-top stove manufacturers recommend that any pot or pan used on glass-top stoves be smooth on the bottom. You should lift a hot Dutch oven from the glass-top stove rather than drag it; dragging it can irreparably scratch the glass.