The West Bend Company has been making cookware and small appliances since 1913. West Bend makes several percolators for brewing coffee for large groups and parties. The West Bend Continental Automatic Party Percolator #39408 can brew up to 36 cups of coffee, making it ideal for family, school and church functions. You may find a used West Bend #39408 without it's instructions in a basement, attic or closet and not know how to operate it. This is not a complicated machine to use, and just about anyone can make great coffee in a few minutes.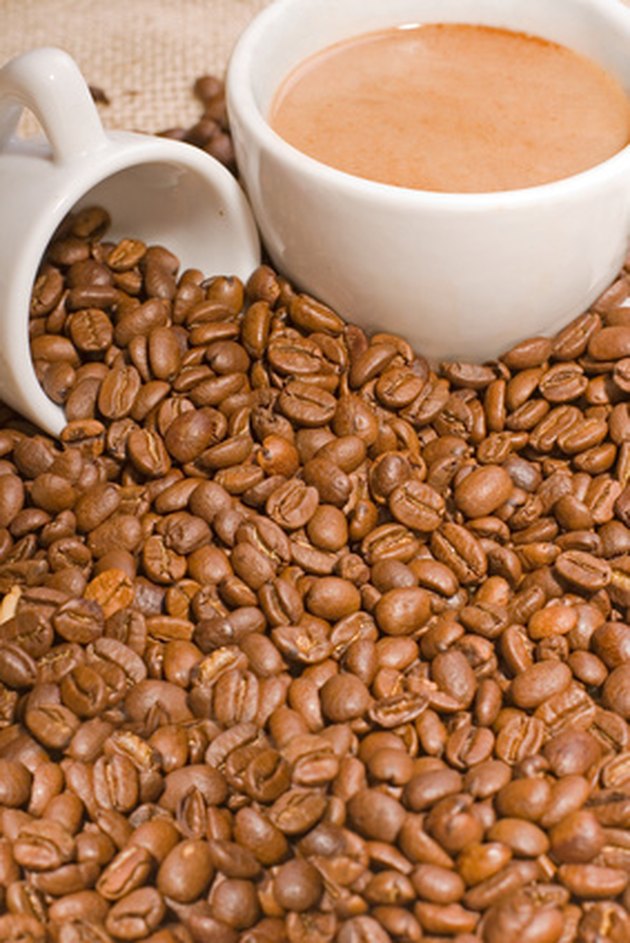 Step 1
Unplug your West Bend coffee maker.
Step 2
Remove the lid from the coffee maker. Lift the basket off of the metal stem that runs up the center of the percolator. Pull using an upwards motion to remove the metal stem from inside the percolator. Use warm soapy water to clean the stem and basket. Rinse the stem and basket with warm water and allow to dry.
Step 3
Fill the unplugged coffee pot with at least twelve cups of warm sudsy water. Use a sponge to clean the inside of the pot. Use a scouring pad to clean out the stem well. Lift the lever and allow the sudsy water to drain from the spout into a sink or basin. Rinse and drain the coffee maker.
Step 4
Fill the tank with cold water. Install the stem into the well and place the basket on top of the stem. For 36, six ounce cups of coffee add two cups of perk-ground coffee to the basket. You can make up to 36 cups; however, the West Bend manual suggests that you brew no less than 12 cups.
Step 5
Place the lid back onto the West Bend coffee maker.
Step 6
Plug the coffee maker into a 120 volt outlet to start brewing. Allow the coffee maker to brew one minute for every cup of water added. The West Bend coffee maker will stop brewing when it has finished.
Step 7
Unplug the machine. Using extreme caution, remove the metal stem and basket, they will be hot.
Step 8
Plug the coffee maker back into an outlet to keep the coffee at serving temperature.