After the summer cooling season is over, it's time to prepare for the winter months. One way you can help reduce heating bills and save energy is to cover your window air conditioner. You must also insulate the unit to keep the cold air outside, and the warm air in. Insulating your window air conditioner doesn't cost a lot of money or take a lot of time.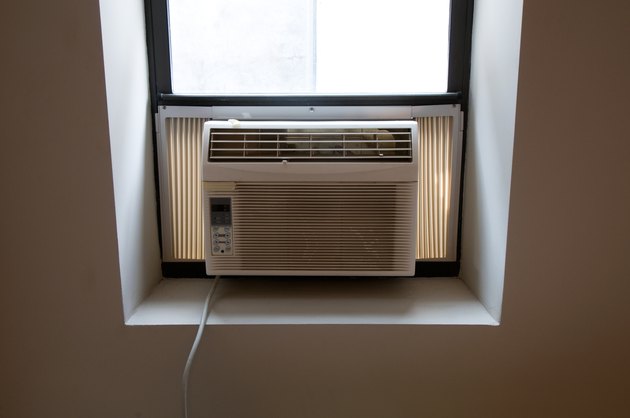 Step 1
Measure the width, height and depth of your window air conditioner so you'll know the exact size cover to buy. The best cover will fit snugly and not be loose.
Step 2
Check to make sure the air conditioner is installed securely in the window. Install the cover over the unit per the manufacturer's instructions. The cover should slide over it; there may be strings or other types of fasteners to help hold it in place.
Step 3
Measure the spaces between the edge of the air conditioner and the inside of the window frame on both sides. Measure the height as well.
Step 4
Measure and mark two pieces of rigid foam insulation using the measurements you took in Step 3.
Step 5
Cut the foam pieces out using a sharp utility knife. Start with the left side of the window air conditioner. Press the right edge of the foam against the side of the unit. Push it back and press the left side in against the window frame. Repeat the process with the second piece on the right side.