Scott's Miracle-Gro potting soil is safe for vegetables. Miracle-Gro potting mix contains nontoxic amounts of nitrogen, phosphorus and potassium for fertilizer and is recommended for container vegetables at the manufacturer's own website. All plants need these three basic nutrients for healthy growth.
The Scott's Miracle-Gro line of pre-mixed soils includes specialty soils for a variety of plants and shrubs. Miracle-Gro all-purpose potting mix is designed to be practical for almost any form of gardening. All of Scott's Miracle-Gro soil mixes are perfectly safe for growing vegetables and other food crops.
Miracle-Gro all-purpose potting mix contains nitrogen, phosphorus and potassium in a ratio of 21-7-14. This ratio makes a good basic fertilizer for container vegetables. Using a potting mix with fertilizer already added is a good choice for container vegetables, which need to be fed more often than vegetables in the garden.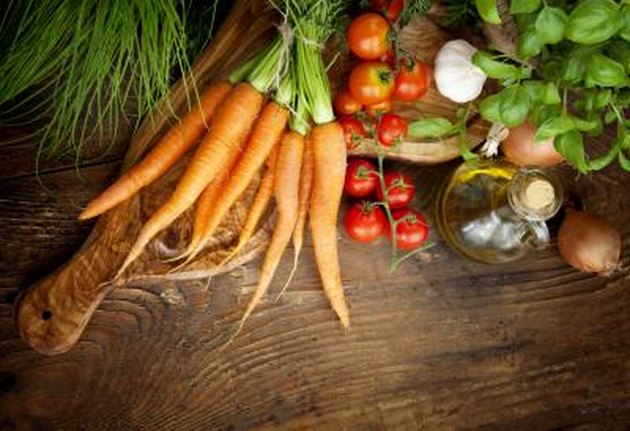 Nitrogen feeds foliage and leaves and keeps vegetables green. Phosphorus helps the plant set fruit and seeds. Potassium helps roots grow. All plants use these basic nutrients and all are safe to feed to vegetables. Miracle-Gro soil mixes are also designed to retain water so vegetables don't dry out.
Always read the ingredients on any potting mix before growing food crops in it. A potting mix for vegetables should not contain systemic insecticides, which can be toxic to humans. Choose a potting mix designed especially for container vegetables for best results.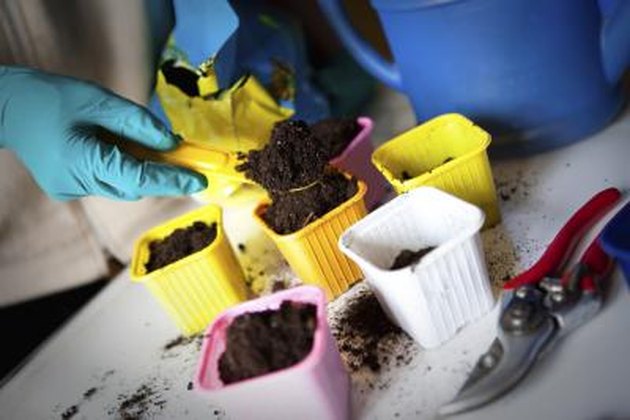 Choosing a pre-mixed potting soil like Miracle-Gro for container vegetables produces healthier plants than using ordinary garden soil in pots. The basic fertilizers used in these mixes are not toxic, but Scott's also manufactures an organic potting mix for gardeners who prefer natural plant foods.