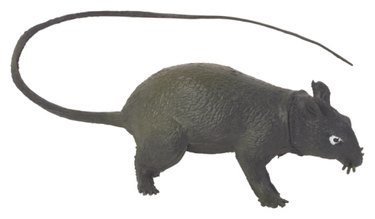 A rat problem is one of the most intrusive pest infestations a person can have in their home. In addition to making your skin crawl, a rat infestation can cost you thousands of dollars in repairs. Rat fumigation is a method that requires you to leave your home while a professional fills your house with poison that poisons the rats. This method may seem extreme, but it's effective in ridding your home of rats.
Step 1
Use a reputable business directory, such as the Yellow Pages, to find businesses to call. Odds are a guy who bought some fumigation equipment from a flea market won't be listed in a business directory. Remember this service requires a person to fill your house with poisonous chemicals and it is up to you to protect yourself by hiring somebody who knows what they are doing.
Step 2
Ask the person on the phone if the business is licensed and insured. A reputable business is able to answer this question without hesitation.
Step 3
Shop around to get a feel for different companies. Narrow you search down to only the companies that gave you confidence in their professionalism. From there, factor in the price as well as convenience of available appointment times.
Step 4
Set up the appointment and find out what methods of payment the business accepts. Ask if there are any preparations you need to have ready before they arrive. Be home at the time of the appointment with an accepted payment method ready.
---
Jason Cooley began writing in 2005 as the owner of a personal-training business, authoring advertising copy and business contracts. He has since served as a writer with Oral B and On Top of My Diabetes.