Things You'll Need
Sandpaper, 80-grit

Tack cloth

Painter's tape

2 foam rollers

Primer paint

Oil-based paint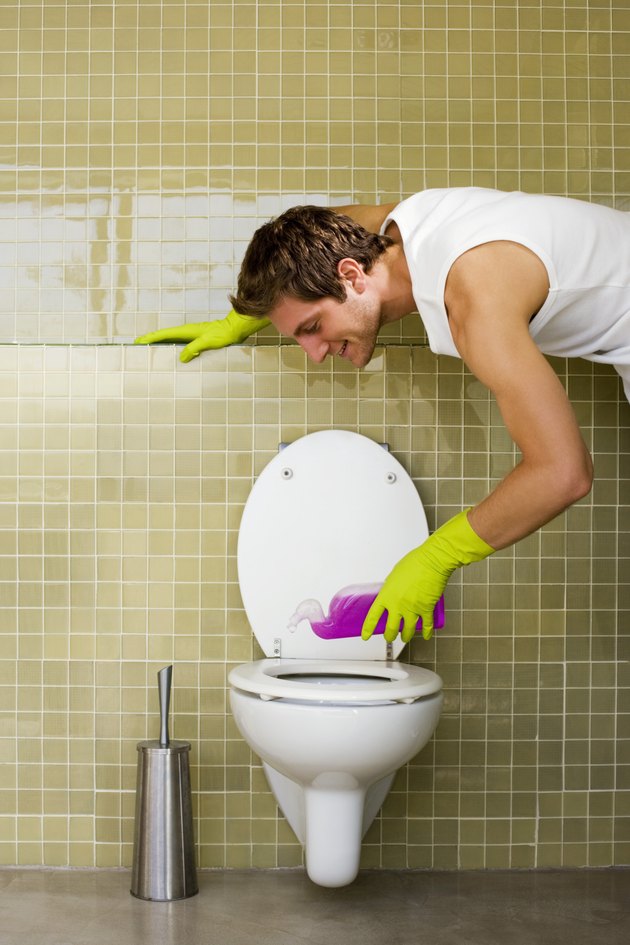 A stained or colored toilet will spoil the looks of any bathroom. If you're selling your home and the outside of your toilet is any color other than white, the toilet delivers a dated appearance. You can reglaze it yourself via a process that can also be used on the outside of the tub. The interior of the toilet should be cleaned thoroughly with a rust-removing chemical and can be further cleaned by draining the bowl and sanding it gently with steel wool.
Step 1
Sand the outside of the toilet with the 80-grit sandpaper to remove any old paint and to create a smooth finish. Remove all sandpaper and paint residue with the tack cloth.
Step 2
Apply an even layer of primer paint, using the foam roller. Let the primer paint dry for 24 hours.
Step 3
Apply an even layer of oil-based paint with the foam roller. Let the paint dry for 24 hours.
---
Linda Shepard has been staff writer for "C & G Newspapers" for over 10 years, covering local government and crime and serving as the newspaper's food writer. She has written for "Michigan Meetings Magazine" and is also the owner of Spectacularstrolls.com, an online business of self-guided walking tours.