Things You'll Need
Adjustable wrench

Allen wrench

Flat screwdriver

Phillips screwdriver

Teflon tape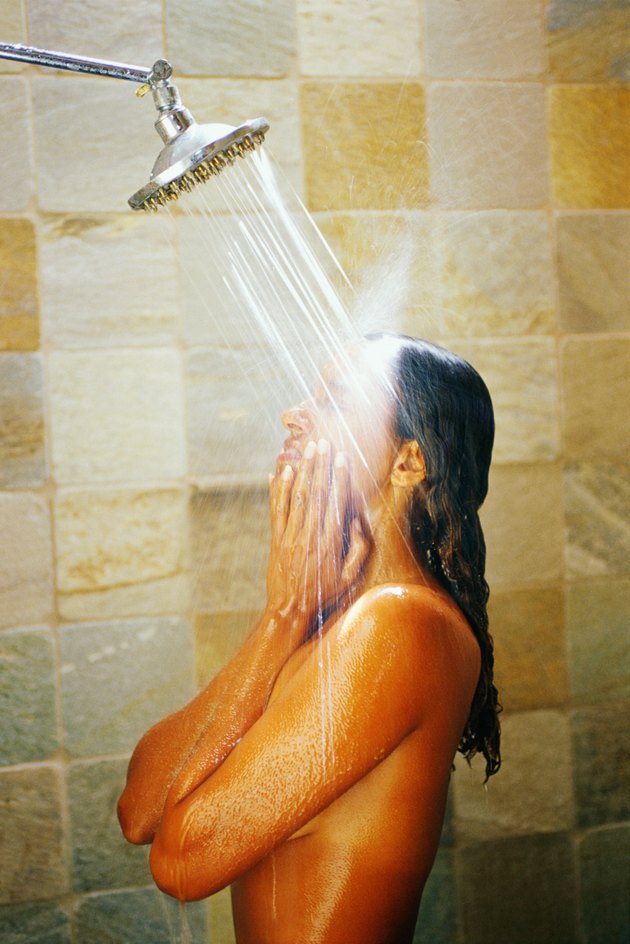 The Price Pfister 17196-0100G is a single-handle bathtub faucet designed to fully control hot and cold water, as well as the shower from a single control knob. Price Pfister, a leading plumbing fixture manufacturer owned by Stanley/Black and Decker, discontinued the 17196-0100G faucet in 2009, according to the American Society of Sanitary Engineers. However, older 17196-0100Gs can still be found, and succeeding models exist on the market, all with the same basic installation instructions. Installation requires removing the old faucet system first.
Step 1
Shut the water main off. Turn on the tub fixture, allowing the water trapped in the pipes to exit. When finished cover the bathtub drain with a towel, preventing parts from going down the drain.
Step 2
Remove all screws and Allen screws from the faucet and shower fixture. On the plates covering the fixture mounting surfaces, remove all screws with the appropriate screwdrivers and Allen wrenches. Underneath the tub faucet is a small Allen screw, holding the faucet in place. Loosen it and pull the faucet cover off. Remove the tub and shower faucets by loosening the retaining nut with an adjustable wrench.
Step 3
Remove the old control assembly. Use an Allen wrench to remove the handle and, with the appropriate screwdriver, remove the hub screw on the control plate. Grab the stem extender, turn it to the left and pull it out. Remove the retaining ring with an adjustable wrench and pull the control assembly cover off.
Step 4
Unscrew the four screws holding the control valve in place, then pull the valve assembly out.
Step 5
Replace the valve with the new Price Pfister control valve, sliding it into place, then mounting it with the four valve screws. Replace the cover plate, retaining ring and handle in the reverse of the removal process
Step 6
Install the new tub faucet and shower fixture by fastening them first with the retaining nuts, then by screwing the plates back in place. Attach the faucet covers by tightening the Allen screw. Turn the water back on at the main.
Tip
All threaded pipes for the retaining nuts should be wrapped with Teflon tape prior to tightening.
---
A native of New Haven, Conn., Floyd Drake III began writing in 1984. His work has appeared in the "New Haven Register," Medford's "Mail-Tribune" and the "Ashland Daily Tidings." Drake studied journalism at Southern Connecticut State University. After working as a reporter in Oregon, he is now based back home in New Haven.