Things You'll Need
Broom

Dust pan

Trash bag

Bucket

1 tbsp. dishwashing detergent

Rubber gloves

Scrub brush

Baking soda

Clean cloths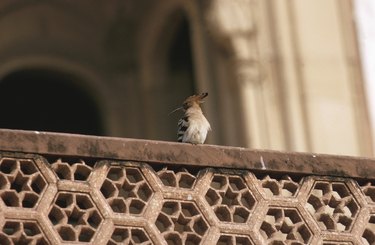 Watching the birds on your balcony enjoy seeds and flowers is a pleasurable, relaxing activity. Unfortunately, where there's birds, there's also bird poop. Unless you clean up the bird poop regularly, it accumulates to create a mess in your outdoor space. Bird poop is an equal-opportunity stain-maker, leaving marks over balcony furniture and on the balcony floor. Although the mess looks unsightly, it's simple to clean and regular maintenance keeps bird poop messes away.
Step 1
Sweep up dried bird poop from balcony furniture and flooring. Discard in a trash bag.
Step 2
Combine 1 tbsp. of dishwashing detergent in a bucket with 1 gallon of hot water.
Step 3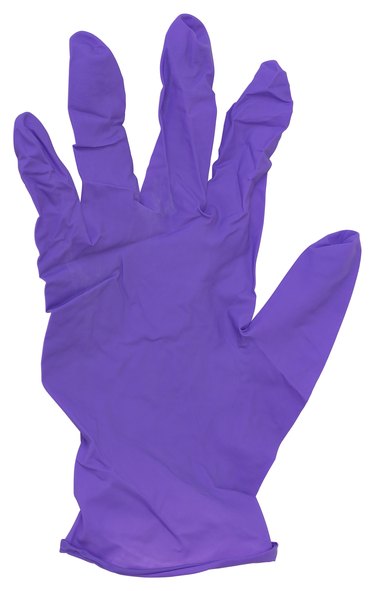 Wear rubber gloves to protect yourself from germs and bacteria in bird poop residue.
Step 4
Wash away bird poop residue and stains from seeds and berries consumed by birds and passed through their feces. Begin by washing the surface of your balcony furniture, then work your way to the balcony floor. Use a scrub brush sprinkled with baking soda to tackle stubborn stains and discoloration.
Step 5
Rinse your balcony furniture by wiping it down with damp cloths before drying it with clean, dry cloths. If possible, rinse off the balcony floor by pouring a bucket of water over it. If this isn't possible, wipe the floor with wet cloths to rinse.
Step 6
Allow your balcony to air dry completely.
Tip
If bird poop is a consistent problem on your balcony, move bird feeders and plants to other areas of the yard to reduce staining. Bird poop stains can also be removed by hosing the poop away and allowing the sun to bleach the stains.