Things You'll Need
Cleaning rags

Dish soap

Old toothbrush

Oxygen bleach

Bowl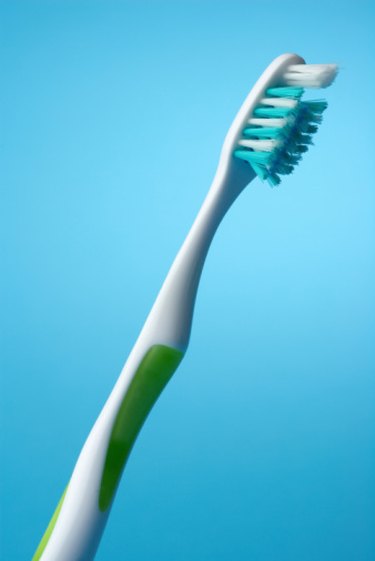 Jordans are expensive sneakers, and just like any other pair of white shoes, these Jordans can be difficult to keep clean. White sneakers should be kept bright and flawless for the best possible appearance, so you want to remove all dirt and residue without harming the sneakers themselves. This can be done with a low-cost cleaning routine that uses products that are probably already in the home.
Step 1
Wipe down the Jordans regularly with a dry cleaning rag to remove loose dust. Moisten the clean side of the rag with a little water and wipe over any stuck-on dirt or residue.
Step 2
Add a few drops of dish soap to a clean, damp rag and wipe over the Jordans. This will remove the buildup without harming your sneakers.
Step 3
Mix about 3 tbsp. oxygen bleach with 1 tbsp. water. Dip a toothbrush into the paste and scrub across the soles of your Jordans to whiten them.
Step 4
Dip a cleaning rag into the paste and scrub over any leftover residue on the sneakers.
Step 5
Wipe down the sneakers with a damp cleaning rag and allow them to air dry.
---
Mel Frank is a professional freelance writer with over 15 years of writing experience. She has completed a wide variety of writing assignments for a number of publications that include CNN and various websites. Frank received a Bachelor of Fine Arts from a prestigious university in Pennsylvania.