Mother nature is filled with beautiful and unique treasures that go beyond our wildest dreams. Everything from flowers to trees fill our world with awe-inspiring nature that many of us want to absorb as much as possible. Unfortunately, on the other end of the spectrum, some people decide to exploit the beauty found in nature and use it at such rapid rates that it becomes on the verge of extinction.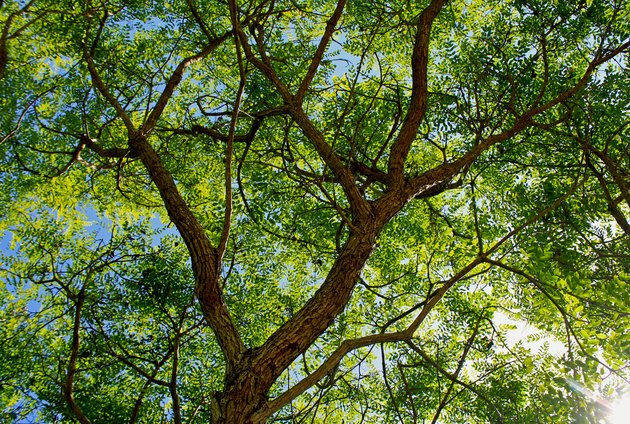 The rosewood tree is unfortunately in the category of flora that borderlines extinction due to its highly desired unique characteristics. It's used to craft various things such as high-end instruments and furniture due to the well-known durability of this tree species. However, there are many other qualities that make the rosewood tree so desirable.
What Are the Different Types of Rosewood Tree?
The rosewood tree consists of a type of tropical hardwood that has become a very expensive commodity. Simply put, rosewood wood literally comes from rosewood trees such as the Brazilian rosewood, Indian rosewood and Madagascar rosewood. These are some of the true rosewoods that hold the most value when sold. Bolivian rosewood, Australian rosewood and New Guinea rosewood are all subspecies of rosewood that are inferior, but these various sub-types are often attempted to pass as their superior counterparts.
The true rosewood species is sought after for its density and amazing red/dark red coloring. It has a tight grain and tends to be quite heavy but remains easy to work with if you know how to. Along with its beautiful coloring, rosewood also offers the additional quality of permeating the air with its rose-like scent. This odor remains ingrained in the wood for hundreds of years and can still be smelled in antiques when they're scratched or refinished.
Rosewood in Furniture and Instruments
Indian rosewood is the most common rosewood to be used for high-end musical instruments such as guitars. Its unique coloring and durability are what make rosewood usage in instruments so interesting. The rings and patterns found inside the wood are incomparable, and these parts of the wood are usually reserved for making the neck of the guitar or the most visible parts of furniture.
High-end furniture craftsmen also share the desire to use rosewood in their projects. While the furniture obviously benefits from the tree's beauty, this type of wood also offers qualities like being resistant to rot and water damage. These two qualities in their own right are what can make furniture last for years, which is also why rosewood is often reserved in furniture making for pieces that will be passed down from generation to generation.
Rosewood Oil
Another reason rosewood is desired is for the benefits of the essential oils that are extracted from the wood. These oils are relatively easy to obtain since rosewood has a high oil content that can be found throughout the wood itself. The oil is extracted by steaming chips of rosewood.
Rosewood essential oil can be used to treat external skin problems such as acne, scars or even stretch marks. It can also be used to treat other frequent issues like the common cold or flu. Even with all the amazing benefits rosewood has to offer, it still remains on the list of nearly extinct flora. Due to these circumstances, true rosewood has been banned from crossing international borders in the hopes of preserving this marvelous treasure.
---
Taking on the role of the household's 'handyman' was a natural path for me. Watching my dad as a child be able to fix anything made me want to be just like him. Now with a toolbox of my own I tackle any task that my home throws my way. If the task can be accomplished with my own two hands, I have never been the type to hire someone else to do it. There is nothing more satisfying than staring at your completed project while you brush some dirt from your hands.
View Work