Things You'll Need
Spray bottle

Water

White vinegar

Cleaning rags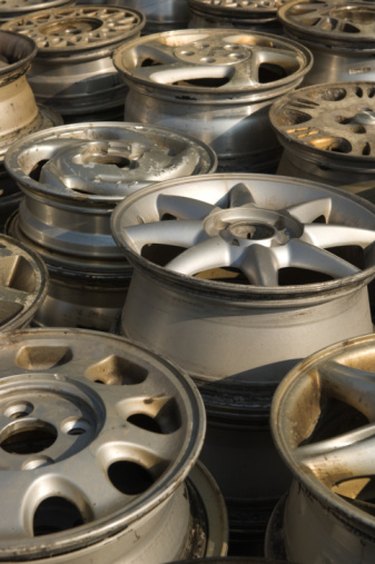 When you wash your car without drying it, your aluminum rims often get left with hard water stains. To keep the rims looking their best, you want a spotless finish, so these water stains must be removed. To do this, clean them with inexpensive vinegar, which will quickly break up the stains without harming the aluminum rims.
Step 1
Mix equal portions of water and white vinegar in a spray bottle.
Step 2
Spray this mixture onto your rims, and scrub gently with a dry rag.
Step 3
Continue over the aluminum rims until you remove all the hard water stains. Allow the rims to air-dry.
Step 4
Use vinegar as needed to clean your rims and remove the hard water residue. Remember to dry the rims after washing the vehicle to prevent the stains from accumulating in the future.