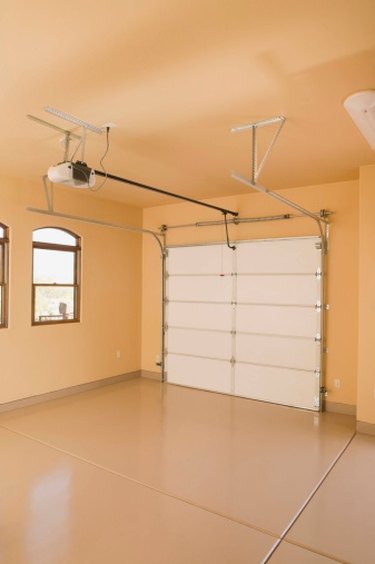 Chamberlain is home security company owned by Duchossois Industries, an American-owned consumer product company based in Elmhurst, Illinois. Chamberlain makes many garage door opener mechanisms used to open your garage door automatically from inside your car or via a keypad. It is good practice to change your garage door opener code periodically to ensure only authorized people have access to your home. Allow approximately five minutes for this task.
Step 1
Flip open the cover of the keypad and enter your four-digit garage door code.
Step 2
Immediately press and hold the "#" button. The opener light will blink twice. Release the "#" button.
Step 3
Carefully enter your new four-digit code. Press "Enter." The lights on the motor unit will flash to confirm the new code.