With over 90 different species of pine trees, there is no one, singular number for the average height of pine trees. Even within a given species of pine, factors like sunlight, soil conditions and wind can all play a part in how high a pine can grow.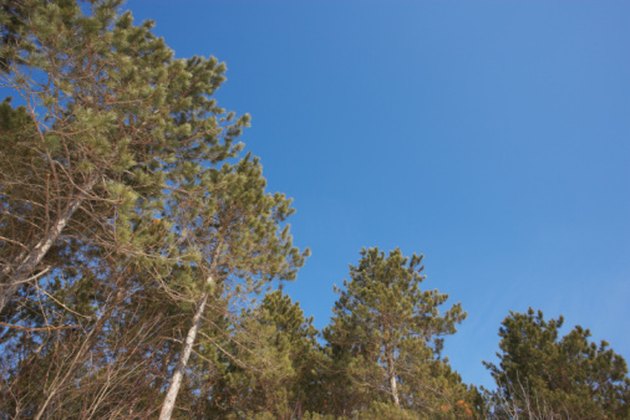 A large pine tree will have an average height between 50 and 100 feet, depending on the conditions where it is growing and its particular species. Pine species like the white pine can reach up to 150 feet, but generally grow to between 50 and 80 feet high. Shorter species, like the Virginia pine, are usually between 15 and 40 feet high.
The sugar pine is the largest of all pine trees, found along a stretch of land from Oregon into Baja California, Mexico. These massive trees currently reach up to 216 feet high, although much larger specimens were believed to have been chopped down for lumber in the late 19th and early 20th centuries.
The Mugo pine, of which there are a number of cultivated varieties, is the shortest of all the pine trees. The average Mugo pine will reach a height of around 15 to 20 feet, however, there are dwarf varieties of Mugo that will only reach 4 feet in height.