Both sterling silver and silver plated silverware will bring elegance to the dinner table. The term flatware refers to diner and salad forks, teaspoons and tablespoons and knifes. According to Silver Institute.org, The properties that make silver ideal for jewelry makes it also ideal for silverware. Copper is mixed with the silver to toughen it for tableware. Sterling silver is used in the production of flatware, as well as the less-expensive silver plated silverware. Both types of silverware need regular cleaning.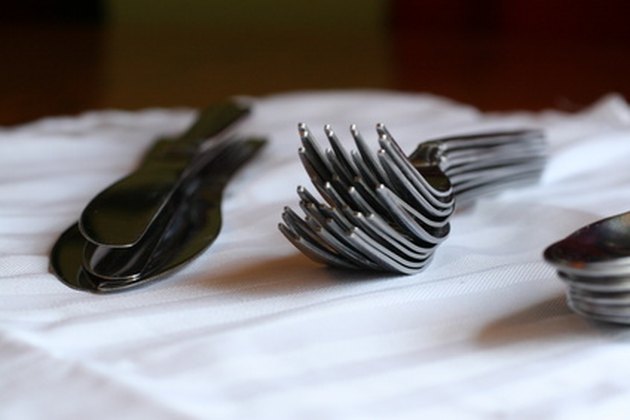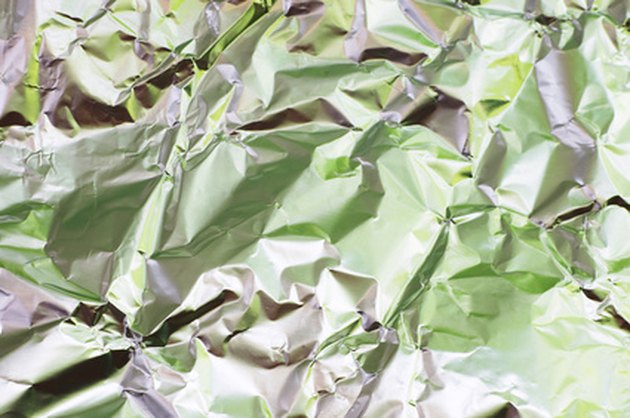 Line the bottom of a large pan with aluminum foil.
Step 2
Place 2 tsp. each of baking soda and salt into the pan.
Step 3
Fill the pan with water. Make sure you cover all the silverware.
Step 4
Bring the water to a boil. Continue to boil for five to 10 minutes or until the silverware is clean.
Step 5
Let it cool. Remove silverware and dry completely with a soft cotton cloth. Make sure to remove all the residue left on the silverware.