Things You'll Need
Dish soap

Water

Bowl

Cleaning rag

Cotton swabs

Toothpicks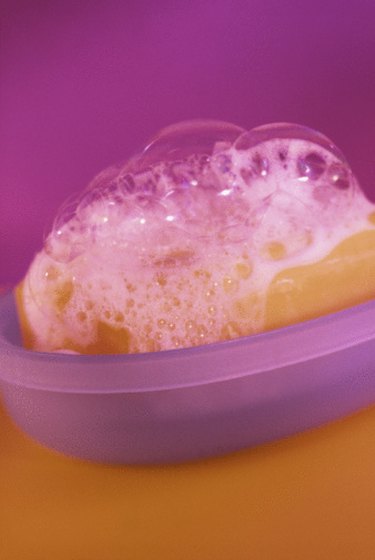 Rubber is a material used for many watchbands because it is a durable and affordable material that withstands years of use when handled properly. Just as with any other type of watchband, you need to regularly clean the band to keep it looking new. Also, when using the watch during athletic or outdoor activities, always rinse off the watchband as often as possible to prevent salt from sweat and similar elements from damaging the rubber band.
Step 1
Pour 1 cup warm water and 3 drops dish soap into a bowl. Agitate the water with your fingertips to create soap suds.
Step 2
Dip the edge of a cleaning rag into the soapy water, and squeeze out excess water with your fingertips.
Step 3
Rub the cloth over your rubber watchband.
Step 4
Dip a cotton swab into the soapy water and squeeze out with your fingertips. Rub along crevices and smaller areas of the watchband that the cloth will not reach. Use a toothpick if the cotton swab is still too large to reach tiny crevices.
Step 5
Rinse the cleaning rag under warm water, squeeze out and wipe over the watchband once more. Let the rubber air-dry.
---
Mel Frank is a professional freelance writer with over 15 years of writing experience. She has completed a wide variety of writing assignments for a number of publications that include CNN and various websites. Frank received a Bachelor of Fine Arts from a prestigious university in Pennsylvania.