It's a story straight out of a fairytale: a small, golden ball that transforms into a majestic tree when you do the right abracadabra. Acorns, the fruit of oak trees (Quercus spp.), are nothing short of magical, and harvesting them in autumn lets you grow your own forest for free in U.S. Department of Agriculture plant hardiness zones 4 through 9.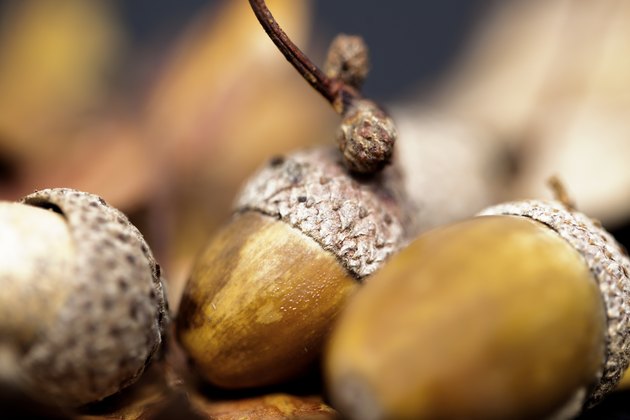 credit:
mercedes rancaño/iStock/Getty Images
Acorns are small fruit for such big trees, but the oaks pack their pods full of everything they require to sprout and grow into seedlings. Because acorns fall from the trees and germinate in autumn, the seeds must provide their own energy for root growth rather than relying on sunshine-based photosynthesis. An acorn contains a high percentage of carbohydrates to keep the new seedling going until the following spring.
Most acorns mature in late summer and begin falling from the trees in September or October, although the specific drop period varies among species. If you want to harvest acorns for planting new trees, then gather perfect nuts from trees rather than raking up those on the ground, experts at the California Oak Foundation recommend. The fallen nuts may be dried out or damaged. Pick when the acorns are just changing from green to brown.