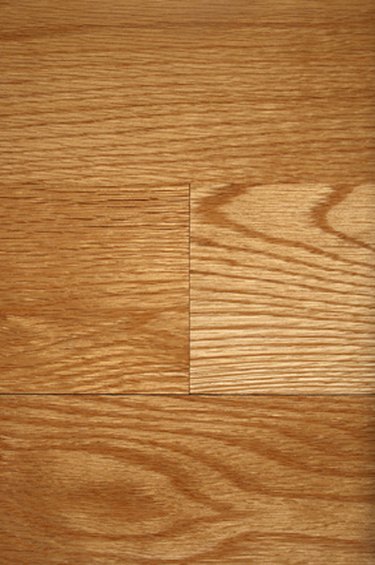 Consumer Reports notes that an Environmental Protection Agency (EPA) study found Americans hang onto 69 gallons of leftover paint and stain in a given year. The leftover wood stain could be used to seal someone else's new wood floors, and paint/stain recycling is not difficult. Since wood stains contain chemicals, their disposal is regulated by community and state laws. There's no cut-and-dried way to get rid of the stain, but with a quick phone call, you can find out what you're able to do in your community, or where to take stain for recycling.
Step 1
Read the label on your stain to determine what it's made of, since communities regulate paint and stain disposal by material content, not brand name or type.
Step 2
Call your town's department of solid waste, public works department, or similar agency, and ask about current disposal techniques for wood stain. Let the official know what your stain is based on (such as oil or polyurethane).
Step 3
Dispose of your stain in the recommended procedure. For example, Concord, Massachusetts residents take all cans of stain (that are more than 1/4 full) to a paint recycling area at the town's composting site, and dispose of nearly empty cans by throwing them in the trash. Montgomery County, Maryland requires residents to take oil-based stain and paint to a hazardous waste drop-off site.
Step 4
Contact your local branch of Habitat for Humanity, community theater group, or other organizations that have a need for wood stain. Call locations first, then drop off the stain during their open hours. Alternately, Consumer Reports suggests searching for "Paint Recycling" in your zip code at Earth911 (see the Resource section of this article) to find local recyclers.
---
A successful website writer since 1998, Elton Dunn has demonstrated experience with technology, information retrieval, usability and user experience, social media, cloud computing, and small business needs. Dunn holds a degree from UCSF and formerly worked as professional chef. Dunn has ghostwritten thousands of blog posts, newsletter articles, website copy, press releases and product descriptions. He specializes in developing informational articles on topics including food, nutrition, fitness, health and pets.