KitchenAid coffee makers feature numerical error codes to aid you in troubleshooting any possible malfunctions. While the error codes slightly vary among models, you can determine the meaning of your coffee maker's codes through the KitchenAid manual. In addition, most KitchenAid coffee makers follow the same error code format, necessitating the same general troubleshooting procedures. For any problem or uncertainty regarding your KitchenAid coffee maker's operation, if in doubt, contact the KitchenAid Support Center toll-free.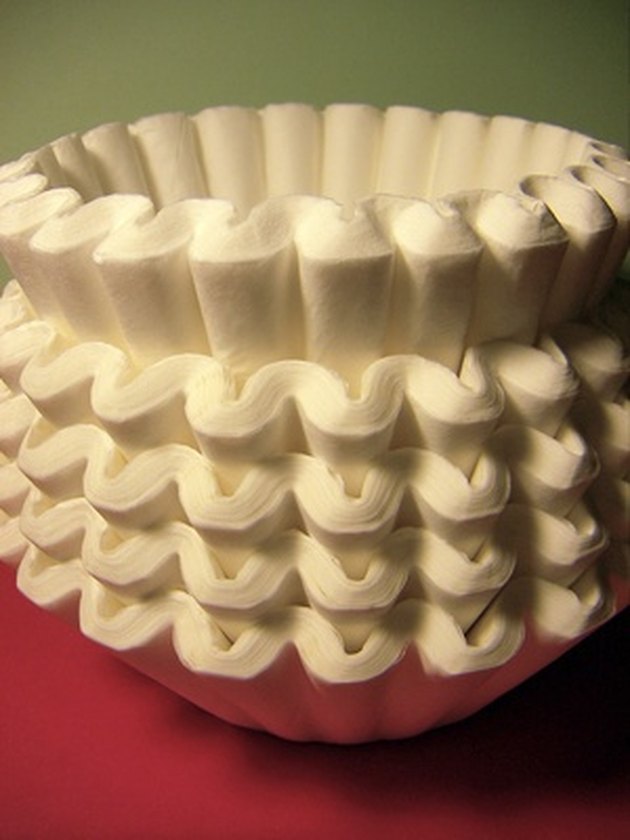 According to the KitchenAid website's product help pages, most of the manufacturer's coffee makers require the same treatment when showing error codes 1, 2 or 3. Should you find that the clock display instead shows one of these three codes, represented as "ERR1, ERR2, and so on," first press the "On/Off" button, resetting the machine. If the coffee maker is in a particularly cool place, move it to a more normal, room-temperature environment before proceeding. If, after resetting the coffee maker and letting it warm to room temperature, the error codes persist, the coffee maker may have an electronic malfunction. At this point, contact the KitchenAid Customer eXperience Center. The toll-free line is open Monday through Friday from 8am to 8pm and Saturday from 10am to 5pm, Eastern Standard Time.
If, instead of displaying the time, your KitchenAid coffee maker's clock displays "ERR4," the problem is mechanical, not electronic; either one of the machine's buttons is jammed or it has been pressed and held for longer than 10 seconds. To return the machine to normal operation, first unplug the coffee maker from its power source. When there is no electrical current running through the machine, firmly press each of the buttons multiple times. Afterwards, plug the coffee maker back into a three-prong outlet. Should the error code persist, repeat the steps once more. As with any error code troubleshooting, ensure that the coffee maker is in a moderate "room-temperature" environment. If this does not fix the code reading, contact the KitchenAid Customer eXperience Center.
While the KitchenAid error code system applies across the board for many of its coffee makers, some models, such as the KPCM100 of the Pro Line Series, have a separate set of codes. Therefore, for best results, review your coffee maker's specific operation manual before troubleshooting. In the case of the KPCM100, an error code 1 or 2, (displayed E1 or E2), indicates that you need to descale the coffee maker. Unplug the device, and wait 30 seconds before plugging it in again, thereby resetting the display. Follow the operation manual's directions for descaling and ensure that the error code disappears afterwards. If the KPCM100 displays an error 3, a button or switch is jammed or has been held for too long. Follow the same procedure as you would for an error 4 reading on general KitchenAid coffee machines.