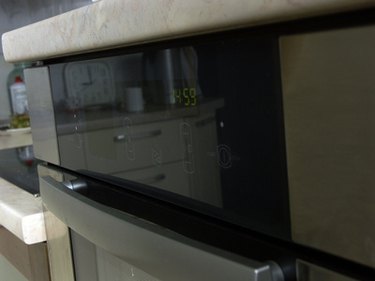 Automatic oven door locks are a wonderful safety feature, particularly for the parents of small children. But unless you know how to disable this feature once engaged, it can also be a real problem. Fortunately, unlocking your Frigidaire gallery oven is very simple once you know the trick.
Step 1
Locate the oven lockout pad. The pad is located to the lower left of the clock and display screen. It is labeled with a padlock icon.
Step 2
Press and hold the oven lockout pad. You will need to hold the pad down for 3 seconds. A beep will then sound, and the display screen will read "door opn."
Step 3
Wait. The word "door" and the padlock icon will flash for a few seconds while the door unlocks. You can now open the door and use the oven.