Things You'll Need
Wet/dry sandpaper

Water

Cloth

Towel

Polishing compound

Lint-free cloth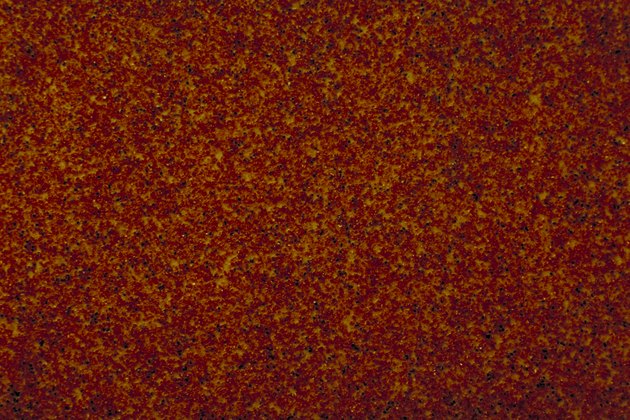 Acrylic is a sturdy and strong material used as a shatter-proof alternative to glass in aquariums, windows, and other products. The resilient material also adorns sinks, showers, bathtubs, and other much-used areas. As resilient as acrylic can be, it is prone to scratching from sharp edges, leaving your acrylic sink looking battered and worn. Careful sanding and polishing can remove the scratches without causing further damage to your sink.
Step 1
Soak a piece of 1000 grit wet/dry sandpaper in cold water for at least five minutes. While this soaks, wipe down the scratched area of the sink with a cloth dampened in warm water to remove surface dirt. Dry the area with a clean towel.
Step 2
Sand the scratched area lightly, moving in circles around the scratch. Do not sand in one area too long, because the heat from friction can soften the acrylic. Keep the sandpaper wet at all times.
Step 3
Sand for about 30 seconds, and then dry the surface to check your progress. The scratch will begin to fade as you sand, though the acrylic will develop haze and minuscule scratches. Continue to wet-sand until you see the scratch fading significantly.
Step 4
Wet-sand the area with 2000 grit wet/dry sandpaper, using the same method to shrink the scratch even more. Check your progress regularly, and stop sanding when the original scratch is barely visible.
Step 5
Apply a thin layer of medium-coarse polishing compound to a soft, lint-free cloth. Buff the hazy area in small circles with the compound to remove haze and minuscule scratches. Avoid friction in a single area.
Step 6
Repeat the buffing process with fine polishing compound to fill in the last of the scratches. Buff until all haze and scratches have disappeared.
Tip
Polishing compound may be able to remove extremely thin and shallow scratches without the use of sandpaper.
Find sandpaper and polishing compound at hardware and home improvement retailers.
---
Samantha Volz has been involved in journalistic and informative writing for over eight years. She holds a bachelor's degree in English literature from Lycoming College, Williamsport, Pennsylvania, with a minor in European history. In college she was editor-in-chief of the student newspaper and completed a professional internship with the "Williamsport Sun-Gazette," serving as a full-time reporter. She resides in Horsham, Pennsylvania.