Things You'll Need
Mild dishwashing detergent

Water

Bucket

Scrub brush

Leather or nubuck cleaner

Hose or water jet

Clean towels

Plastic zip bag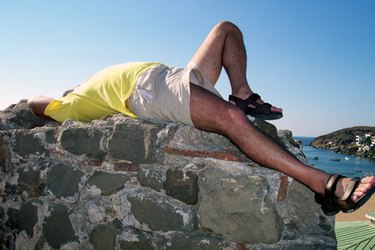 Teva sandals are a type of sport sandal made for active people who love to spend time outdoors, regardless of the weather. They stay on your feet even when they get wet and drain quickly so they don't get heavy, like wet gym shoes. Teva sandals also have heavy traction on the outer soles to prevent slips and falls. You can use supplies from home or your local shoe store to clean your Teva sandals and keep odors at bay.
Step 1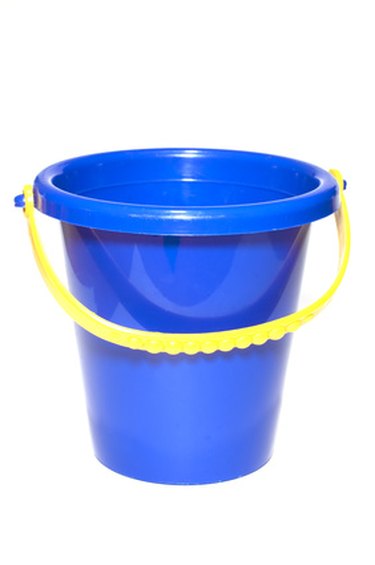 Mix 1 tsp. mild dishwashing liquid with 1/2 gallon tepid water in a bucket.
Step 2
Dip a scrub brush in the cleaning solution and scrub your Teva sandals. If your Tevas have leather or nubuck uppers, use leather or nubuck cleaner for that portion of the shoe and the dishwashing-liquid solution for the remainder of the shoe.
Step 3
Rinse your Teva sandals with a hose or water jet to get grime out of the grooves, particularly on the soles of the sandals.
Step 4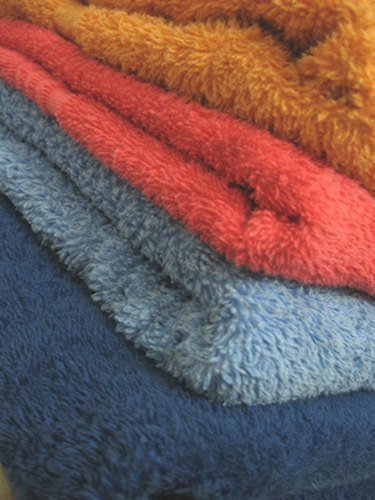 Dry excess water off your Teva sandals using a clean towel.
Step 5
Place the sandals in a resealable plastic bag and put them in the freezer overnight. This kills bacteria that create odors.
Step 6
Set your Teva sandals outdoors or in a well-ventilated room to dry. Allow them to sit until they're dry.
Tip
Wash your Teva sandals every two to four weeks to keep them clean and odor-free.
Warning
Avoid placing your Teva Sandals in the sun to dry. This may cause them to shrink.
---
Mary Ylisela is a former teacher with a Bachelor of Arts in elementary education and mathematics. She has been a writer since 1996, specializing in business, fitness and education. Prior to teaching, Ylisela worked as a certified fitness instructor and a small-business owner.