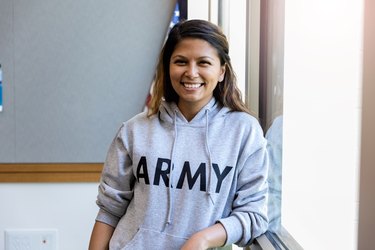 Many veterans become disabled during their service or even years after their time of service. Obtaining a certificate of eligibility (COE) is the first step in the process of getting any veteran benefits, including home improvement grants. VA home improvement grants are limited to certain criteria based on the level of disability. This puts the veteran in one of two grant categories.
Certificate of Eligibility
The certificate of eligibility, or COE, can be applied for either by mail or the eBenefits web-based portal. After the local Veterans Service Center in the specific jurisdiction receives the application, it is submitted for entitlement. There, it will be determined whether it falls under either of two different kinds of grants. Some veterans may receive entitlement due to an inferred issue, which will expedite things, but the veteran will still need to fill out the proper forms.
1. Specially Adapted Housing Grants
There are certain requirements in order to obtain adaptive assistance for a veteran's home repairs. Specially Adapted Housing (SAH) grants are limited to veterans (or family members who own the home) who have a qualifying service-related disability, such as loss of or loss of the use of more than one limb, blindness, or severe burns. These service-related disabilities have stipulations, and not all veterans will qualify, but there are other possible grants that may suit the needs of veterans who are not entitled to SAH grants.
2. Special Home Adaptation Grants
To qualify for the Special Home Adaptation (SHA) grant, there are certain criteria as well. Much like the SAH grant, the SHA grant is for the home or future home of a disabled veteran with service-related injuries. The service-related disabilities are limited to the loss or loss of use of both hands, severe burns, some respiratory injuries, blindness, and a certain loss of visual acuity.
3. Temporary Residence Adaptation Grants
Veterans who are temporarily living with a person related by blood, marriage, or adoption can be entitled to a Temporary Residence Adaptation (TRA) grant. All the rules of SAH and SHA veteran grants apply for these types of entitlements as well. There are some limitations that fall under all VA grants for home repairs.
4. Local and Private Grants
Most veterans are proud people, and getting them to accept something they have earned may be difficult. Digging into local and private grants is possibly a way to help. Every state has its own granting process for various needs and reasons. There are many private companies that offer grants for veterans in need as a way to show appreciation for their service to the country.
VA Home Improvement Grant Limitations
Both the SAH and SHA grants for veterans have a maximum of three uses. SAH grants are limited to a number of qualifying veterans, which varies from fiscal year to fiscal year. Along with this is a maximum dollar amount, which also is limited from year to year. Both grants are limited to a maximum usage of three times.
For example, if the veteran using an SAH grant temporarily resides with a family member where some grant money is used for the veteran's needs, that TRA use will count as one use. If that same veteran is having a home built and grant money is entitled for that build as well, that will count as the second use. The combined usage cannot exceed the maximum dollar amount for that SAH grant during the particular fiscal year of the second use, and the veteran has only one use left.