Many laminate flooring products have quite a slick and shiny surface. This means that furniture slides against it quite easily if you don't use a solution to keep the pieces in place. If the furniture has sharp edges on its legs, this could result in a scratched floor in addition to out-of-place furniture.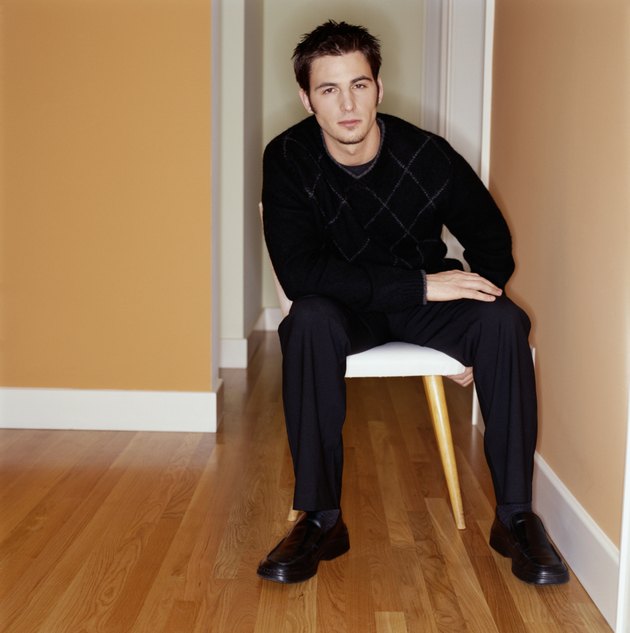 Any type of rubber mat should be sticky enough to stop furniture from sliding around on laminate. If you want to purchase a premade product, little rubber mats made expressly for this purpose are available in stores. However, you could also take any thin, lightweight rubber mat, such as a rubber drawer liner sheet, and cut it into small squares that fit under the legs of your furniture. This allows you to cut each piece exactly to size, making the solution discreet.
Many companies make products designed to keep furniture from sliding on the floor. These are marketed under a number of different brand names, but most work in a similar fashion. Some slip over the feet of the furniture, while other products have adhesive backs, so choose a product based on whether or not you care if something is slipped over the feet of your furniture. Usually, these products have a rubber footing that anchors the furniture in place.
Some area rugs or mats have a bottom side that is backed with plastic that won't slide on smooth surfaces such as a laminate floor. This is the perfect type of material to put underneath furniture that you don't want sliding around -- like a coffee table or footstool. You can select a rug or mat that adds to the design of the room while also preventing damage to your floor.
Even if you don't stop your living room pieces from sliding around the floor, it is important that you protect the floors from scratches. Buy some furniture leg felt and attach the pieces to the legs of all your furniture. While this won't stop the furniture from sliding about, when it does, you won't have to worry about damage being done to your floor. Felt is a better idea on furniture like kitchen chairs that need to be moved regularly.