Periwinkle is a color in the blue/violet family. It is also known as lavender blue. The name is derived from the myrtle herb (Vinca minor), which bears flowers of this color. According to A Dictionary of Color, the name "periwinkle" was first recorded for this shade of blue in 1922. Readers of Harry Potter books will be familiar with the color, as Professor Dumbledore is often said to be wearing "robes of periwinkle blue" and is known to be fond of it.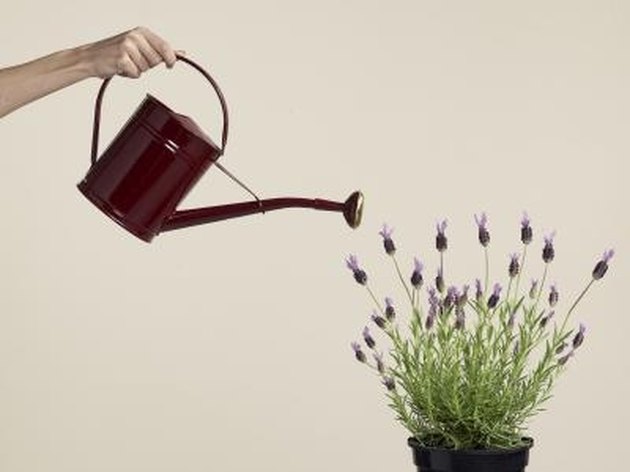 Step 1
Find a picture, photograph or object with the exact shade you wish to achieve. Keep this at hand for comparison as you mix your colors.
Step 2
Decide what medium you wish to use. This could be paint, dye or other similar liquids, as long as they are capable of being mixed together to make the new color.
Step 3
Mix the red and white liquids to make pink. This is better than using just red, as periwinkle is paler than purple, which would be made by mixing red and blue.
Step 4
Mix the pink and blue together and stir well, until there is an even shade throughout the mixture.
Compare with your desired shade to see what adjustment needs to be made.
Step 5
Lighten, if necessary, by adding pink; if the desired shade is a lot lighter, add white.
Darken, if that is required, by adding a mix of red and blue.