Wafts of freshly baked, garlicky dough. Notes of "That's Amore" blasting from the jukebox. The nostalgic feel of those cold, metal bistro chairs. That's the familiar scene of the pizza joint you used to frequent. Do you miss it?
If those beloved pizzeria nights are making you reminiscent (or seriously hungry... or both), you can turn your walk down memory lane into a made-for-summer reality. With a few essentials and the perfect ‌al fresco‌ ambiance, you might find that this is your season for homemade pizza nights à la your favorite classic pizzeria.
The good news? Whether you invite the neighborhood or opt for a more intimate family gathering, you don't need a ton to pull off the evening. Make the food your focus with a DIY pizza bar, piled high with traditional toppings (like mushrooms and Italian meats) and more adventurous ones (pickles and peaches, anyone?). Pop personal pies into a portable outdoor Ooni Karu 12G Multi-Fuel Pizza Oven and get ready to relax into twinkle lights, classic tunes, and the sweetest summer smells.
Gather the following six simple staples you'll need to create a classic pizzeria party at home, and don't be surprised when you get tapped to host on a weekly basis, all ‌al-fresco‌ season long.
First things first: Lock in your pizza producer. Ooni's Karu 12G is a powerful and portable outdoor oven that can cook your restaurant-quality pie in just sixty seconds, thanks to the easy-to-monitor integrated thermometer.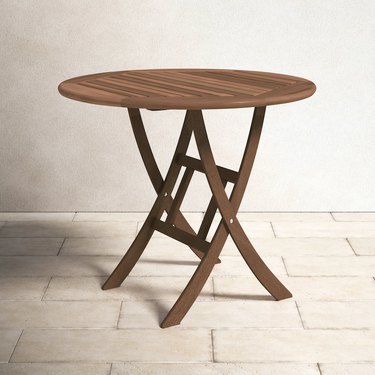 No matter how big your invite list is, seating is key. Give the classic metal bistro aesthetic an upgrade with this chic, weather-resistant table made with solid eucalyptus wood. Bonus: It folds up for easy storage after the party's over (until the next one, of course).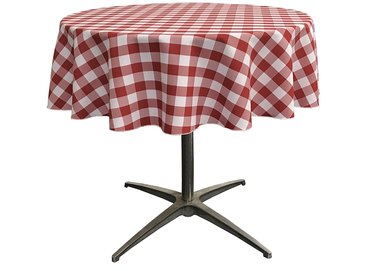 Dress your wooden foldable tables with a red-and-white checkered tablecloth for the ultimate ode to the old-school pizzeria. Just the sight of it will make your slices taste even more delicious.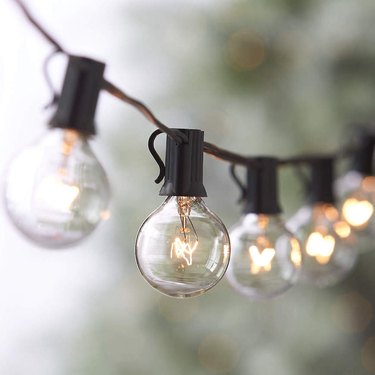 String bulbs are sure to make any outdoor party bright, warm, and well-lit enough to last well into the night. Every pizza pie will look like a work of art under the glow of these easy-to-hang, globe-shaped strands.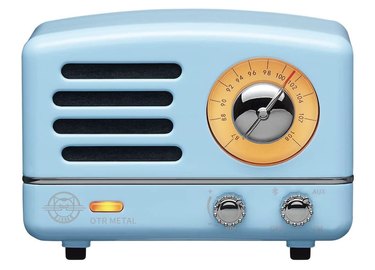 No party is complete without an easy-listening playlist, and this retro-style Bluetooth speaker will feel right at home with your nostalgic pizzeria theme. Despite its mini design, this speaker delivers major volume and ‌might‌ just induce an impromptu dance party while your pizzas cook.
Move over, rolling pizza cutters — this rocker blade, which can cut a whole pizza in half in one simple slice, will have you looking like a seasoned ‌pizzaiolo‌ every time you use it. Dinner is served, all summer long.