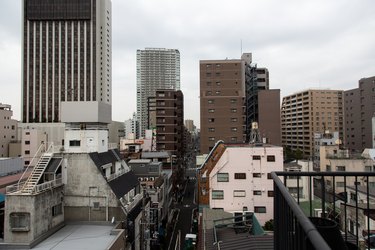 It's no secret that we are in a housing crisis. Rent prices keep increasing with no end in sight and paired with the universally high cost of living, people are desperate for a break. Inflation keeps taking more and more out of our bank accounts and sometimes it seems like there's just no escape. However, a new report by Realtor.com presents a glimmer of hope.
According to the study, there are a handful of housing markets still offering a semblance of affordability with median rent resting below $1,300. Unsurprisingly, half of the top 10 cities can be found in the Midwest, while four reside in the South and the final location sits in the Northeast.
| | |
| --- | --- |
| 1. Oklahoma City, Oklahoma | 6. Indianapolis, Indiana |
| 2. Louisville, Kentucky | 7. Memphis, Tennessee |
| 3. Birmingham, Alabama | 8. St. Louis, Missouri |
| 4. Rochester, New York | 9. Cleveland, Ohio |
| 5. Columbus, Ohio | 10. Kansas City, Missouri |
Oklahoma City is the only metro area among the 50 largest cities in the United States where the median cost of an apartment is less than $1,000 per month. Despite the lower monthly rates in all 10 of these cities, rent prices are increasing at a faster speed than the rest of the country.
"With high rents across the country, places that offer relative affordability tend to be in high demand, which means more competition. These lower prices might not last," said chief economist of Realtor.com Danielle Hale in a press release. "Many of these metros have fewer available rental homes than previous months, and fewer apartments to choose from means prices are likely to go up."
All across the country, rent increases have slowed down, but still continue to rise for studio, one-bedroom, and two-bedroom apartments. Hopefully prices will reach their peak sooner rather than later, but we'll just have to wait and see. For more insight, you can read Realtor.com's full report here.