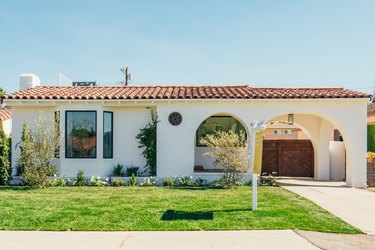 On May 1, 2023, Fannie Mae and Freddie Mac are going to roll out a new loan-level price adjustment (LLPA) matrix that will help more nontraditional borrowers obtain better pricing on their mortgage. The program will level the playing field and offer more competitive pricing to those who may have had to pay a higher interest rate in the past thanks to lower FICO scores, smaller down payments, and issues with debt-to-income ratios.
In theory, this program can make homeownership a reality for those who may have found buying a home just out of reach, as the Federal Reserve has continued to hike interest rates in an effort to offset inflation. We spoke with two real estate pros to get a breakdown on everything you need to know about the upcoming LLPA and whether or not you should hold off on buying or refinancing until it starts.
What Is a Loan-Level Pricing Adjustment?
The Federal Housing Finance Agency's (FHFA) announcement means there will be a change to risk-based pricing adjustments for borrowers who typically have a riskier credit profile. LLPAs are not a new thing; however, the matrix that FHFA will be using starting May 1 will offer more generous pricing allowances that can significantly lower borrower payments. This adjustment will remove the fees and rate bumps that are typically applied to borrowers who present with lower-than-average income, assets, and credit scores as a way to offset the lender's loss if they eventually default on their payments. "Besides making it cheaper to get a mortgage, the LLPA reduces the cost incurred by borrowers for possessing a lower credit score," explains Christiana Ryals, certified mortgage advisor from Utah and a consultant for Fiona.com.
That's not the only thing that will become more affordable. "Under the new adjustment, homebuyers may be able to benefit from lower down payment requirements and reduced mortgage insurance premiums," adds Jennifer Spinelli, founder and CEO of Cash For Houses. "In addition, the new adjustment could help borrowers with higher credit scores get better rates on their mortgages," Spinelli continues. "This could provide an opportunity to strengthen one's financial profile while also saving on the cost of borrowing."
It Will Only Cover Loans Guaranteed by FHFA
Any loans that are guaranteed by Fannie Mae and Freddie Mac will be subject to these changes. FHA, VA, Rural Development (RD) loans, jumbo loans, and other niche products are among those that will be excluded. However, Ryals says even with those restrictions, the benefits of this should be wide reaching. "It will help almost all borrowers because it applies to a majority of home loans within the U.S."
These Changes Could Make Homeownership More Affordable for Some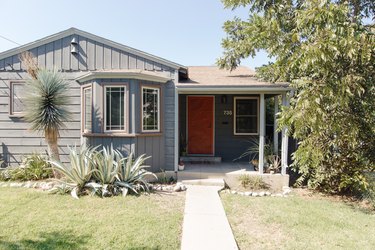 There will always be people who are priced out of the market, but when the cost of borrowing money comes down, it makes it more accessible for everyone. "This new adjustment could have dramatic effects on homebuyers," Spinelli says. "The adjustment is designed to reduce the cost of borrowing by providing more competitive pricing for borrowers."
And it's not just new homebuyers who stand to reap these rewards. "The new loan-level pricing adjustment can also help borrowers with existing mortgages. By reducing the mortgage insurance premium and interest rate, homeowners may be able to lower their monthly payments or refinance into a more favorable loan," she continues. "This could provide an opportunity for homeowners to save money or pay off their loan faster."
This Isn't Good News For Everyone
Unfortunately, not everyone will reap the rewards of this change. "The LLPA changes will hurt middle-wealth homebuyers because it has raised the fees for some borrowers with decent credit scores and moderate down payments," says Ryals. "The LLPA has also included the imposition of new fees on borrowers having a higher debt-to-income ratio."
Another subset of people who may be negatively impacted is those who own multiple properties. "In a way, the industry concern is that it will make refinancing and working with investment properties harder because it is not the right time to raise fees on homebuyers, especially when the mortgage rates have increased by nearly 3 percent this year." That being said, Ryals thinks that it will benefit a broader pool of people than it will harm.
You Don't Need to Worry About Getting the Timing Right
With all the good news surrounding this new matrix, you may be wondering if you should hold off on making any financial changes until after the new matrix comes into play. According to Spinelli, borrowers shouldn't make this decision on their own. "It is possible that borrowers may benefit from the May 1 loan-level pricing adjustment, but it is impossible to predict how this change will affect each individual borrower," she says, adding that borrowers should discuss their specific situation with a real estate professional prior to making any decisions. "In some cases, it may be beneficial for borrowers to wait until the adjustment goes into effect. In other cases, it may make more sense to move forward with purchasing or refinancing now before the change is implemented."
In short, it's really important to discuss these changes with your lender before you make any decisions about how you want to proceed. Spinelli explains that while many people will come out of this change for the better, the impact on each person will be different, and in some cases, it just won't make sense to wait, especially for those who are worried about fast-moving properties and getting into bidding wars once the 2023 selling season begins in the spring.