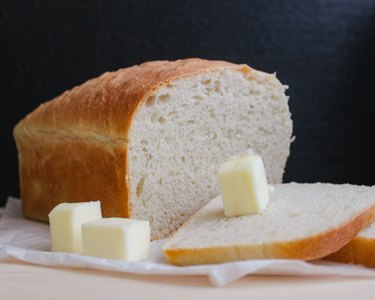 Bread made with … veggies? Believe it or not, that's exactly what the brand Sara Lee has added to its newest loaf of white bread, now available in grocery stores across the country. Sara Lee White Bread Made With Veggies is baked with the equivalent of one cup of vegetables per loaf, and we're doing a happy dance since the brand has now made getting vitamins A, D, and E, a little easier — and all you have to do is eat some carbs.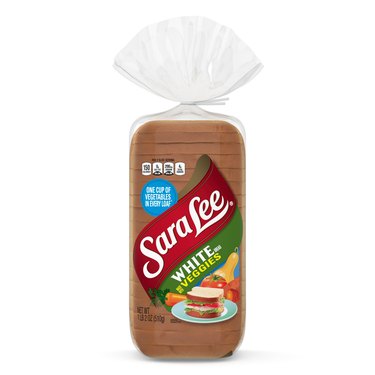 This white bread is still soft and smooth (no carrot or lettuce tastes here), and is still the perfect choice for sandwiches, toast, and more. The 18o-ounce loaf is also made without any artificial colors, flavors, or high fructose corn syrup, unlike some other breads out there. The brand thought of this new loaf with families in mind, especially those with children who cringe at the sight of broccoli, and hopes this bread will make healthy meals palatable for everyone.
"We know that mealtime can be a battle with picky eaters and little ones that aren't exactly in love with vegetables," said Jinder Bhogal, senior brand manager at Sara Lee Bread, in a press release. "Made with love — and a cup of vegetables per loaf — we hope our fans will enjoy incorporating this new offering into breakfast, lunch, snack time, and beyond."
While this certainly isn't a substitute for actual vegetables, there's nothing corny about Sara Lee Bread's newest loaf. Be on the lookout for it the next time you're in the bread aisle.