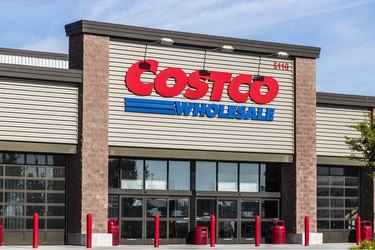 Costco members were distressed early last month after learning that the wholesaler was abruptly discontinuing its cell phone services. (Luckily, the retailer eventually brought the services back following a new partnership with T-Mobile.) Well, members can now kiss goodbye another membership perk that many have come to rely on: the Costco Photo Center.
The bulk retailer has offered members an affordable and convenient way to print high-quality photos, but like the former mobile services, Costco is about to leave this bonus in the past. At the end of January, the Costco Photo Center will be no more, according to the wholesaler's website. Since 2021, members have only be able to order photos online (versus going to a kiosk in store), but the site has now also run its course.
Instead, Costco will be outsourcing its photo services to Shutterfly, who will offer Costco members a 51% discount on all orders and free shipping on orders over $49. Plus, any saved images or projects can be directly transferred to Shutterfly through CostcoPhotoCenter.com. Members will also be able to download saved images to their personal computer through January 31, 2024.
Shutterfly is one of the leading photo giants in the industry, known for high-quality services like crisp prints, photo books, and stationary. While the new partnership may feel a bit disappointing right now, Costco members will certainly be in good hands.
The wholesaler is advising members to place any last-minute orders by January 28, in order to take advantage of the service one last time. Some good things just don't last forever.