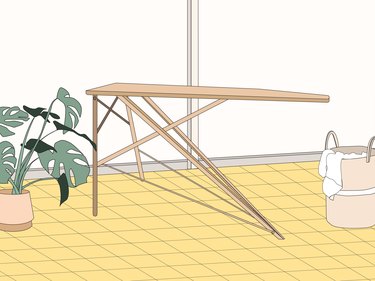 For Black History Month, we are highlighting the people and projects you should know about all year long.
Ironing may still be a chore some people avoid, but we do have one person to thank for making the task easier than it once was: Sarah Boone. The enterprising inventor became the first Black woman from Connecticut to receive a U.S. patent, which she received for her vast improvements to the humble ironing board.
Sarah Boone, née Marshall, was born an enslaved woman in New Bern, North Carolina, in 1832, according to the New Britain Industrial Museum. She married freedman James Boone in 1847, per ConnecticutHistory.org, and the couple moved north to New Haven, Connecticut, where she became a dressmaker — and eventually an inventor.
Amplify Africa reports that Boone was illiterate when she moved to New Haven, but she took lessons in reading and writing. Eventually, she was able to study technical documents to produce her patent application for an improved ironing board.
On April 26, 1892, Boone received U.S. Patent #473,653 for an updated ironing board that made her work as a dressmaker much easier. She was the first Black woman in Connecticut to receive a patent and, overall, the fourth Black woman to receive one in the country. Preceding her, per ConnecticutHistory.org, were Judy W. Reed, who patented a dough kneader in 1884; Sarah E. Goode, who patented a folding cabinet bed in 1885; and Miriam E. Benjamin, who patented a signal chair and a gong in 1888.
The History of the Ironing Board
Wrinkles have been the bane of clothing's existence for centuries. Some of the earliest ironing boards are thought to date back to the ninth century. Whale bone plaques were buried with wealthy Viking women, and they are thought to have perhaps served as ironing boards, per The Walters Art Museum, which has one such plaque in its collection.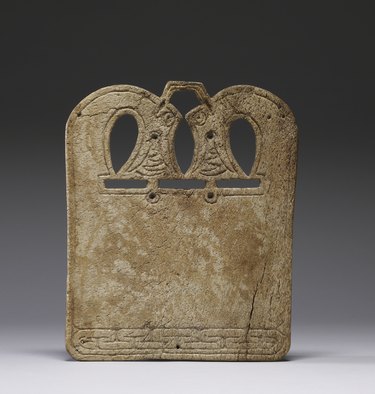 Ironing in general, however, has been around much longer. More than 1,000 years ago, Chinese people used heated metal tools to remove wrinkles from clothing, according to health and home appliance company Philips.
By the 19th century, ironing was quite commonplace, and many inventors were patenting not only irons but ironing boards to assist with the tedious household chore. One of the earliest patents was for an ironing table, which was granted to William Vandenburg and James Harvey on February 16, 1858.
How Did Sarah Boone Improve the Ironing Board?
"My invention relates to an improvement in ironing boards, the object being to produce a cheap, simple, convenient, and highly effective device, particularly adapted to be used in ironing the sleeves and bodies of ladies' garments," wrote Boone in her patent application.
Because most ironing boards were just long, flat wood panels set atop two chairs, according to Amplify Africa, it became difficult to iron the more fitted parts of garments, like sleeves and bodices designed to be worn over corsets. Boone's ironing board was slim enough to fit inside them and curved to match their seams.
"My improved device is not only adapted for pressing the inside and outside seams of the sleeves of ladies' waists and men's coats, but will be found particularly convenient, also, in pressing curved waist seams wherever they occur," Boone stated.
Ultimately, Boone's design influenced the shape of today's ironing board — one with a tapered end that's designed to be used in pant legs or shirt sleeves — making her a significant figure in the timeline of domestic technology. Especially when you consider the entire history of the ironing board leading up to her design, doesn't the chore seem a lot easier than we give it credit for?